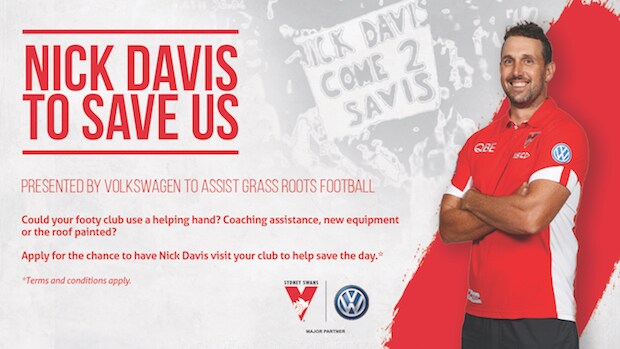 Could your community AFL Club use a share in $10,000 and a visit from Nick Davis?
Thanks to Volkswagen, simply complete the below telling us why you need 'Nick Davis to Save Us' for your chance to win.
Whether it's new training equipment, playing guernseys, upgraded club facilities or help kicking goals – tell us why you'd love a visit from Nick Davis and what you would do with a $1,000 grant.
Click here for full terms and conditions.