The Sydney Swans welcomed football royalty back to Moore Park on Tuesday in the form of the one and only Tony Lockett.
The man commonly known as Plugger kitted up for his first day as goal-kicking coach during the Swans' training session at Tramway Oval.
Those looking on from the boundary line may not have recognised the champion goal-kicker who holds the record for the most goals kicked in the competition's history.
The 51-year-old, who was later honoured at the 2017 Hall of Fame and Guernsey Presentation, looked in superb shape as the likes of Kurt Tippett and Sam Reid tapped into the superstar's knowledge.
His technique and pinpoint accuracy, which yielded 1360 goals over his 281-game career with St Kilda and Sydney, was on show.
Want to see more of the legend? Check out the gallery below as Sydney Swans Media bring you the best photos from Plugger's first day on the job.
Lockett chats to Callum Sinclair before training.

Lockett looks on as Gary Rohan and Ollie Florent prepare for training.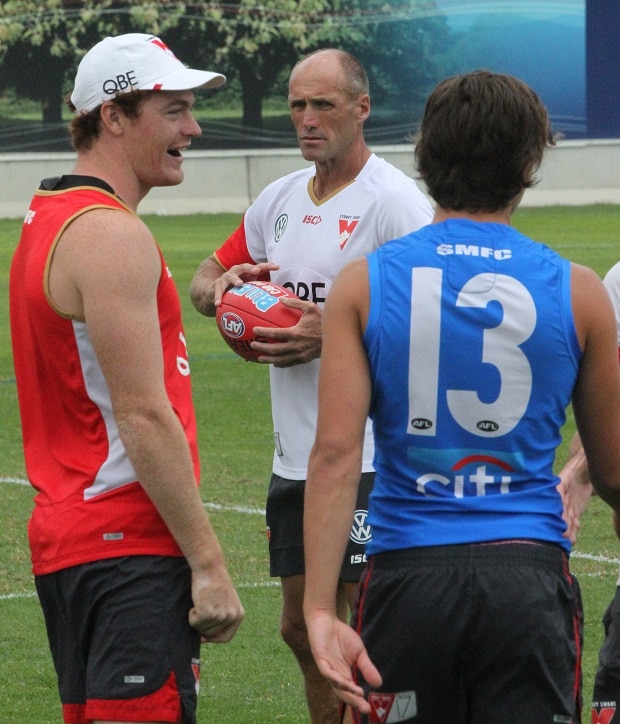 Lockett spends some quality one-on-one time with Kurt Tippett.

Lockett's legendary dukes were on show.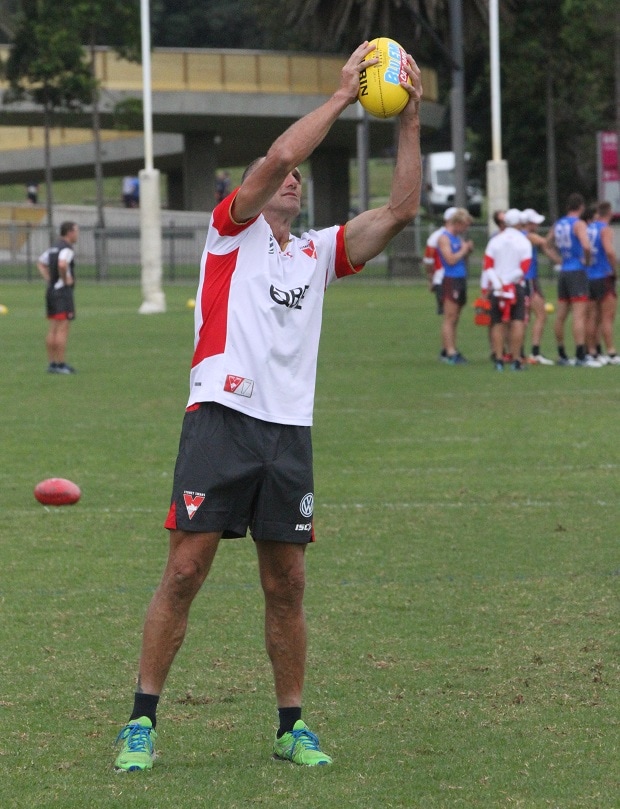 And his legendary boot.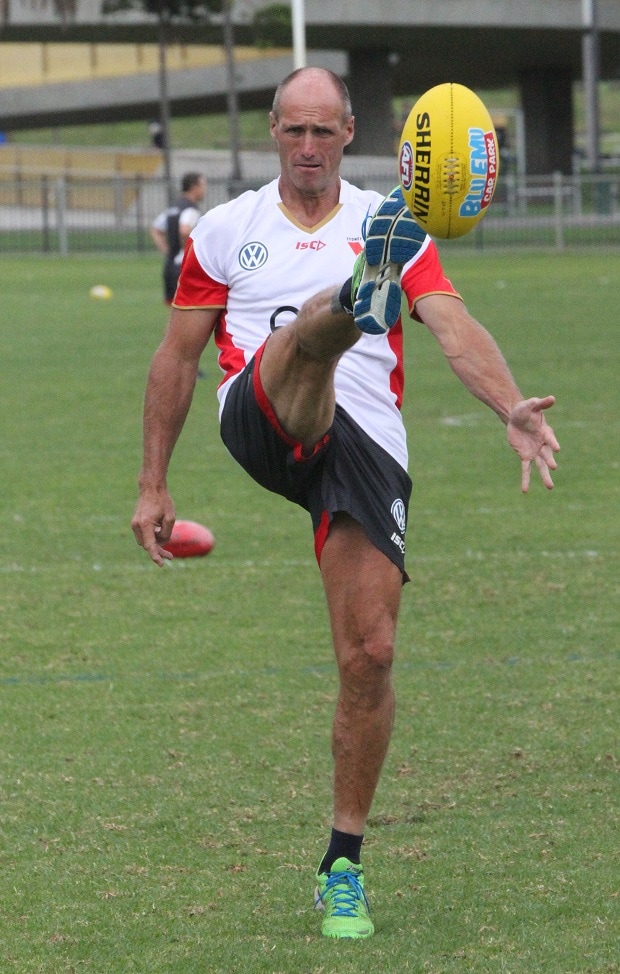 Lockett has a kick with Heath Grundy.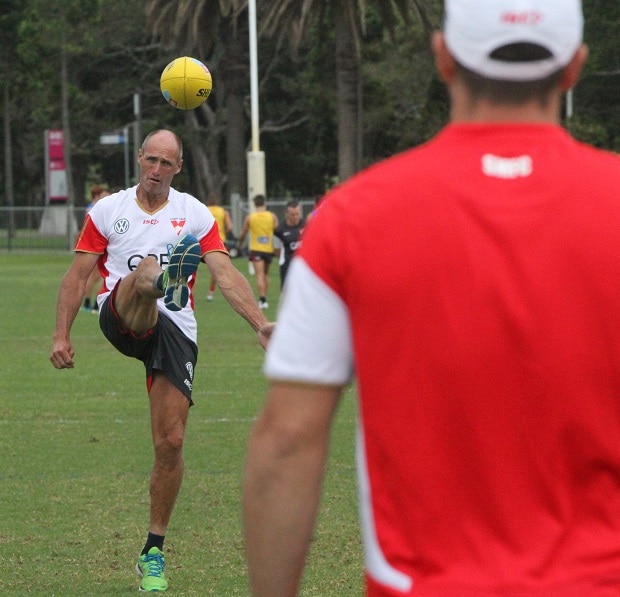 Players hang on every word.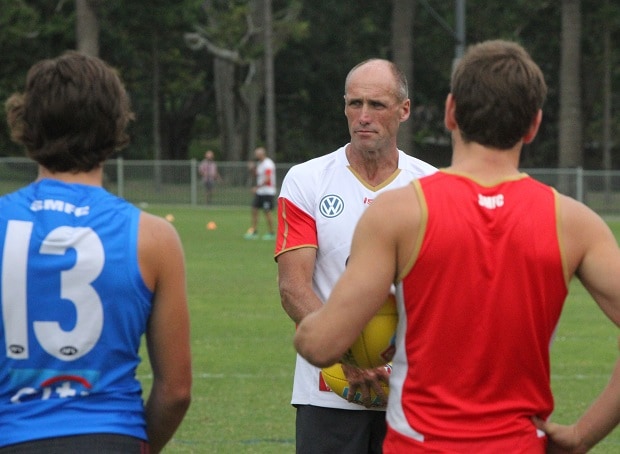 He's still got it.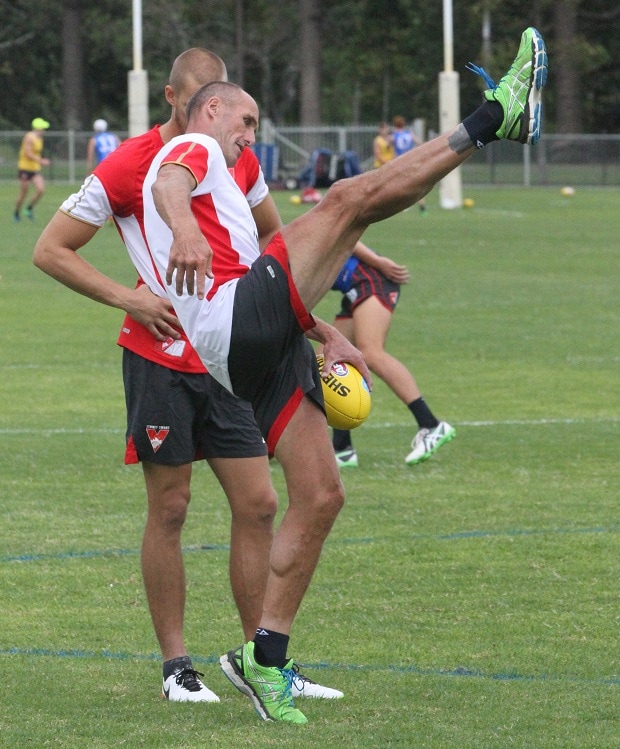 Sam Reid received some tricks of the trade.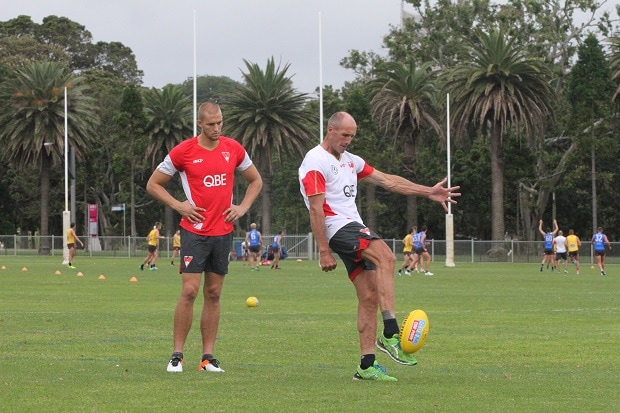 When a man who's kicked 1360 goals tells you what to do, you listen.