Players from Arsenal Football Club visited the Sydney Swans facilities at the SCG on Tuesday night as part of their tour of Australia.
Francis Coquelin, David Ospina, Kristian Bielik, Donyell Malen and Cohen Bramall dropped by to meet some of the Swans players and try their hand with an oval shaped ball.
A skills challenge between the players will be available soon on SwansTV.
See below some of the best photos from the visit.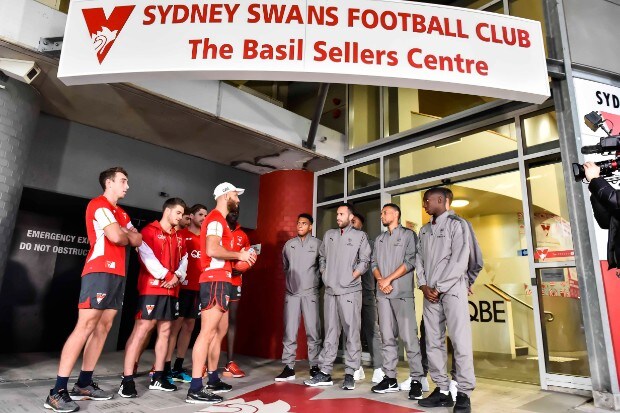 Jarrad McVeigh welcomes the Arsenal players to the SCG.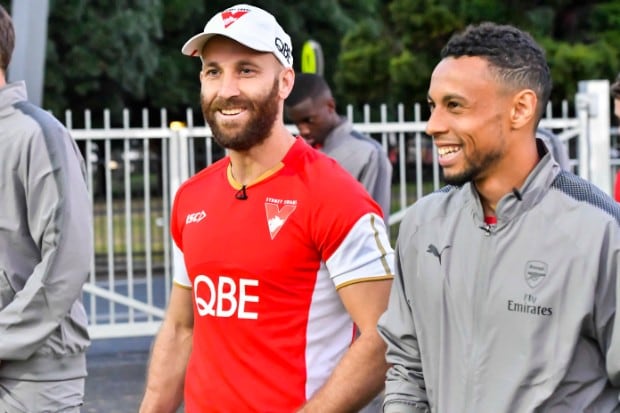 Macca and Francis Coquelin get to know one another.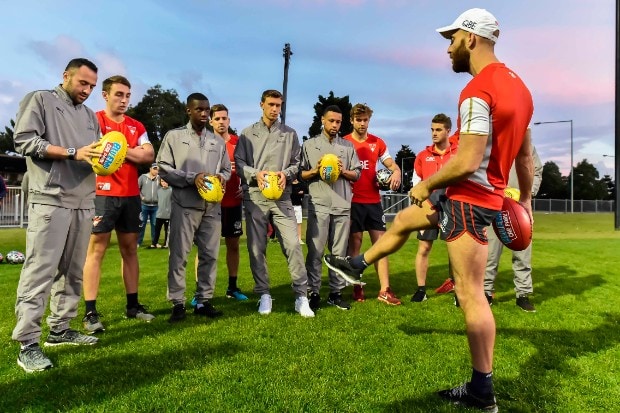 A first time holding a sherrin.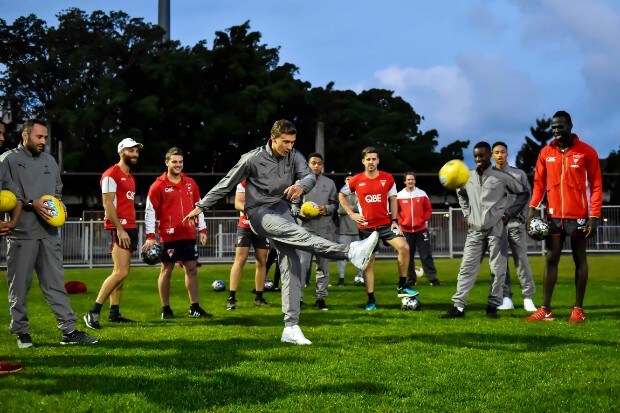 Krystian Bielik was first up to have a go at kicking for goal.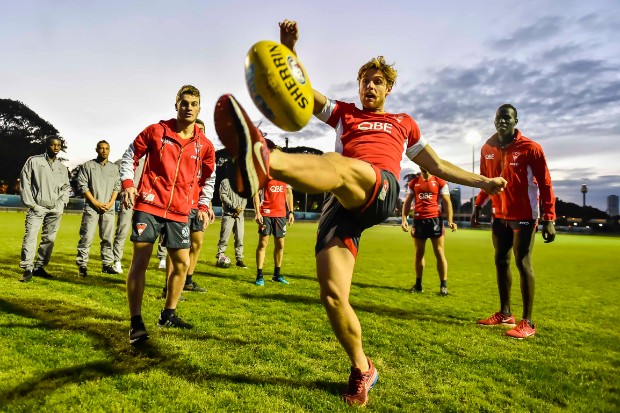 Ramps shows off his fancy footwork as the boys juggle the footy.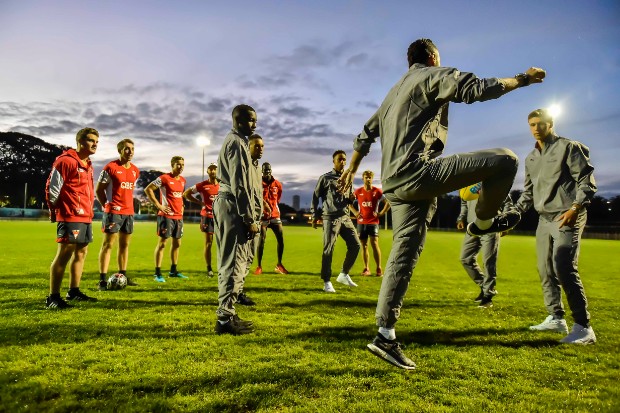 Over to the experts, but with a different shape ball it is not quiet as easy.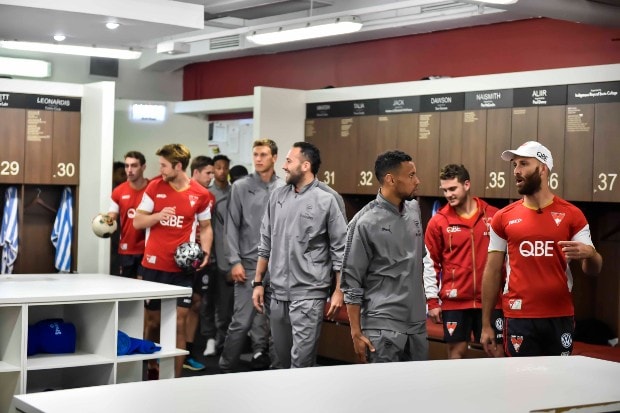 The boys take our visitors on a tour of the change rooms.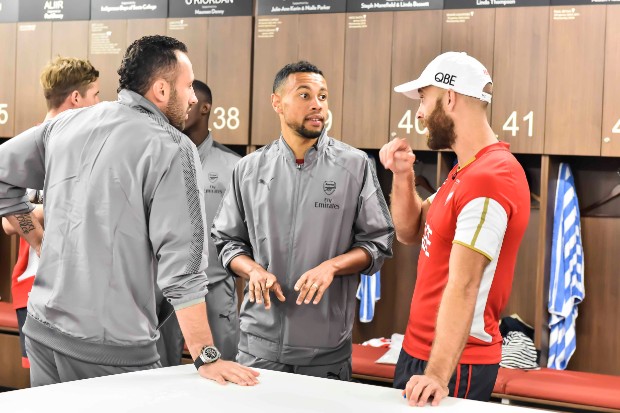 Macca shares some knowledge with Francis Coquelin and David Ospina.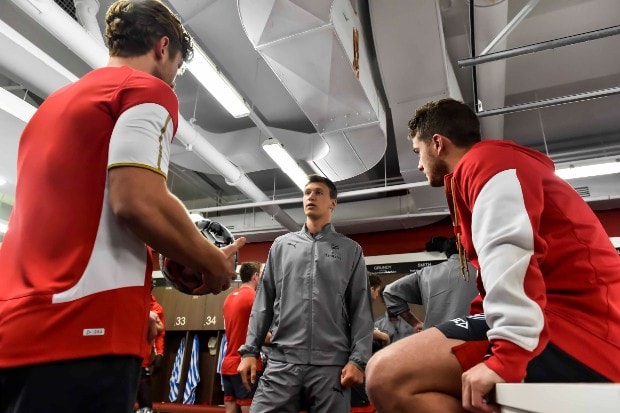 Krystian Bielik has a chat with Ramps and Paps.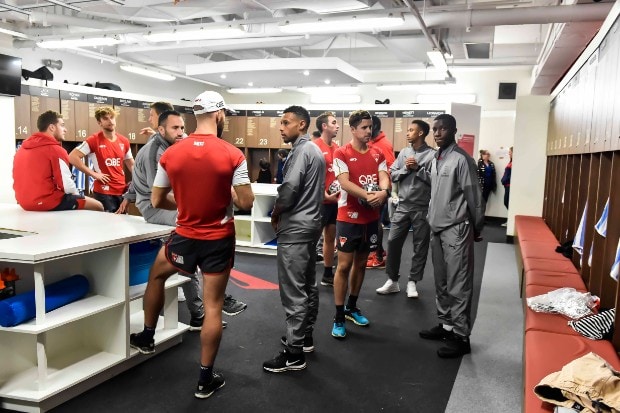 A pleasure to be able to show our visitors around our change room area.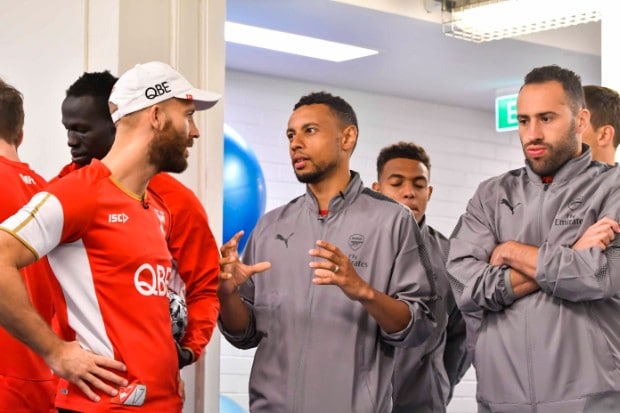 Macca and Francis Coquelin in deep conversation.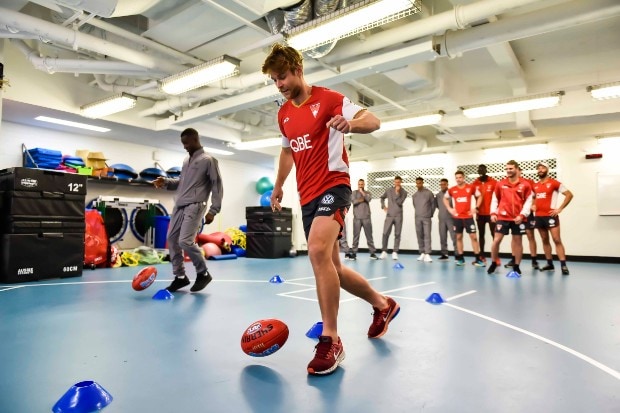 Ramps shows off his dribbling skills with a sherrin.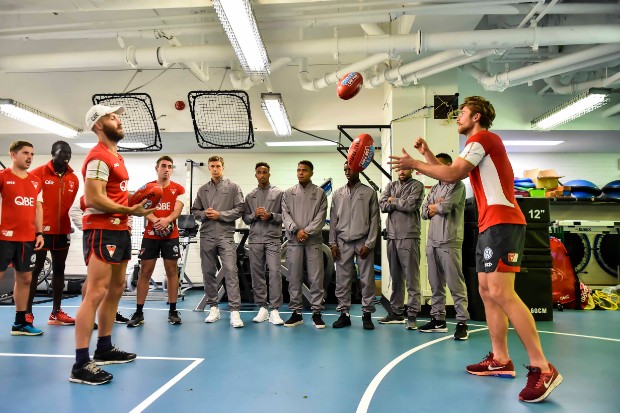 Macca and Ramps showcase their handballing skills.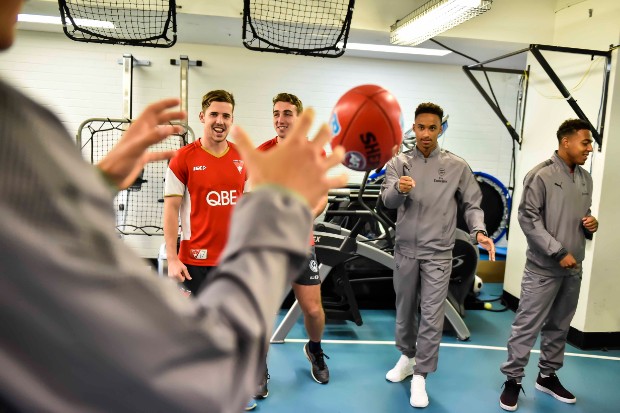 Cohen Bramall attemps the handball the footy for the first time.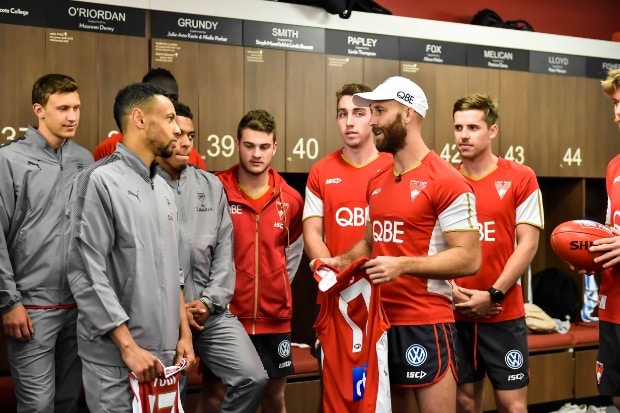 A thank you for the visit from our former co-captain.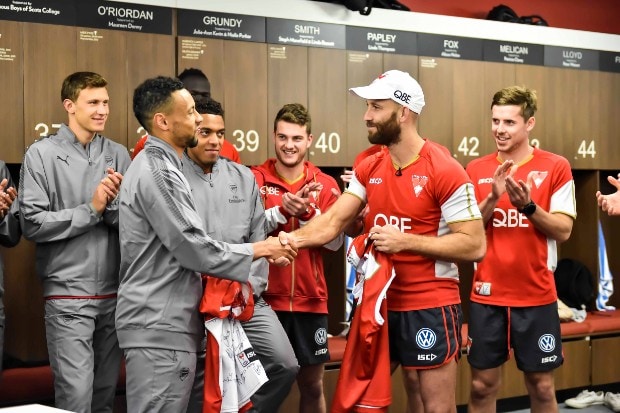 Time for a jumper swap.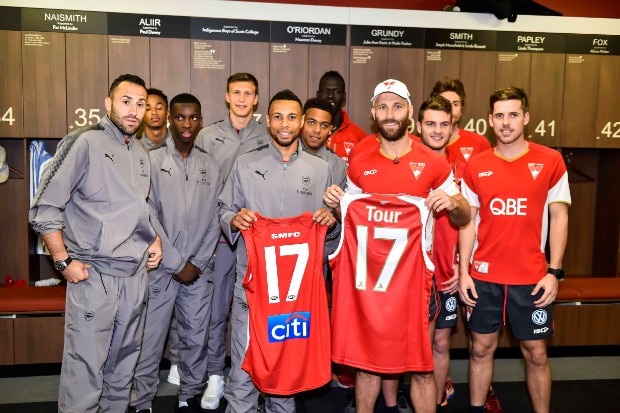 Smiles all around after a great afternoon!