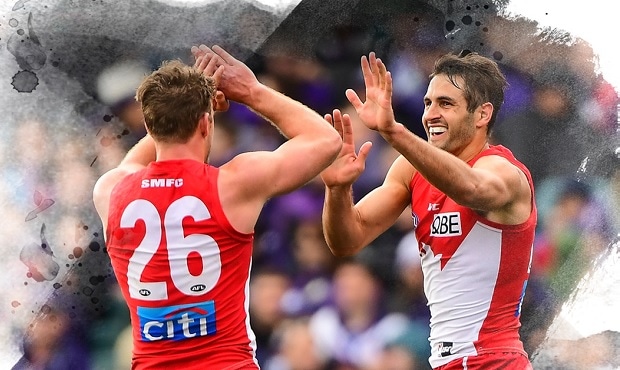 Gather your footy family and join us in the stands for 2018.
The full range of membership packages for both home and away matches are officially on sale at membership.sydneyswans.com.au.

58,838 members were part of our footy family in 2017. It was a year full of memorable moments, including some unbelievable goals, a heart-stopping mark on the siren and finals football against all odds. The stands were packed with the friends and families that come together every year to cheer the team to victory, including a record-breaking crowd of 46,323 to finish the year at home.
Following the 2018 fixture announcement earlier this week, there is plenty to look forward to in the year ahead.
With 11 matches confirmed at the SCG, 8 games in Victoria and interstate trips to the new Perth Stadium and the GABBA, make sure you get in early to guarantee your place in the stands for all the unforgettable moments to come.
You'll also be able to find the perfect package to suit you. Customise your membership to include exclusive benefits and merchandise to make sure 2018 is a season to remember on and off the field. Visit membership.sydneyswans.com.au to browse the available memberships and add-on options.
If you have any questions about membership or if you'd like to talk to the Member Services team about the option that will suit you best for 2018, please contact us on 1300 663 819 10am-4pm Monday to Friday, email swansmembership@sydneyswans.com.au or try our online chat service at membership.sydneyswans.com.au .
We look forward to welcoming you to the team for another exciting year.