Multi award winning photographer Phil Hillyard has captured some of the game's most iconic images over his three decades behind the camera.
There is one photo which is arguably the Daily Telegraph snapper's favourite, and it just might be ours too.
"There was no moment like Micky O in the 2006 Qualifying Final giving it to those West Coast supporters on the boundary after he kicked the match-winning goal," Hillyard said.
Over the years, Hilyard has captured some amazing images of Sydney Swans players including this year's award winning image of Lance Franklin for our Marn Grook game.
Hillyard also took an iconic image of Adam Goodes where he re-enacted Nicky Winmar lifting his jumper to mark 20-years of the famous moment.
"I'm not a photographer who will come back with 15 different options, so I put all my energy into making that one striking picture stand out.
"The Adam Goodes portrait and the Lance Franklin Indigenous Round portrait this year are both examples of that."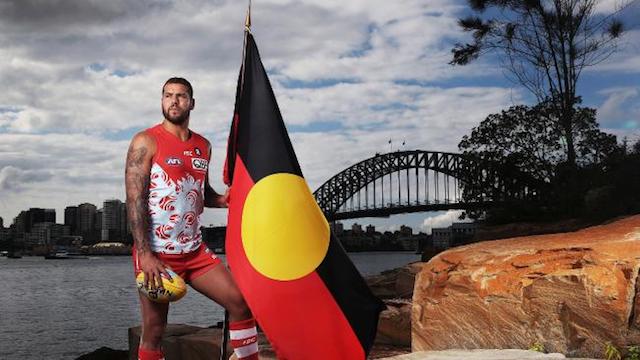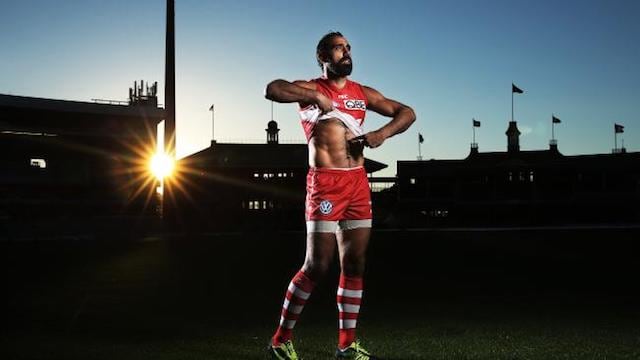 It's at the SCG where Hillyard feels most at home and says he is incredibly lucky to have been there for some of the biggest moments in the Club's history.
"The 2012 premiership was fantastic. There's nothing like covering the Grand Finals, particularly when the team you're following for your paper wins.
"One of my favourite photos is of Jarrad McVeigh and Jude Bolton standing on the fence with the premiership cup in front of the Swans faithful. "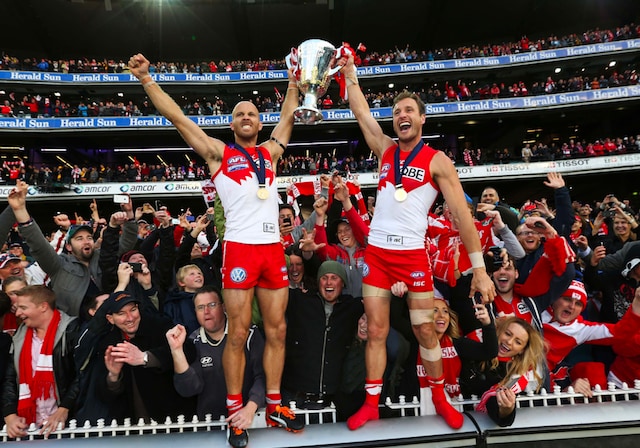 Hillyard's Swans photos and more incredible images captured from the Olympics, cricket, football and various other sports will be on display at his exhibition 'One Chance' which opens on Friday, December 8 and goes through to January 11 at The Gallery, Hyatt Regency Sydney.