The 2017 Development Camp stepped up a notch on Tuesday as the first-to-fourth-year players were put through a modified Amazing Race, testing both their physical and mental strength along the banks of the Narrabeen Lagoon.
Starting with a running race along the fire trail that circles the Sydney Academy of Sport, our hosts over the three-day camp, teams then had to think their way through a puzzle in which they had to float a ping pong ball up the length of a leaky pipe.
They had to hit the track again before jumping in kayaks and propelling themselves the 1.5km journey, partly through open water, to Bilarong Reserve. After hitting the bank, teams had to put a puzzle together before returning to home base with the final challenge involving building a fire, boiling water and making coach Johnny Blakey a 'cuppa tea'.
Swans Media was track side to cover the action with the best photos from the race compiled below.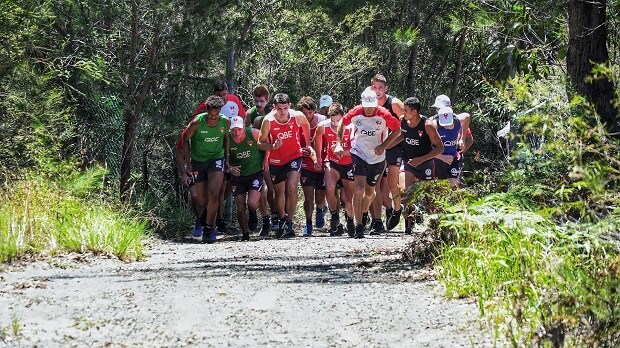 Ready, set, go!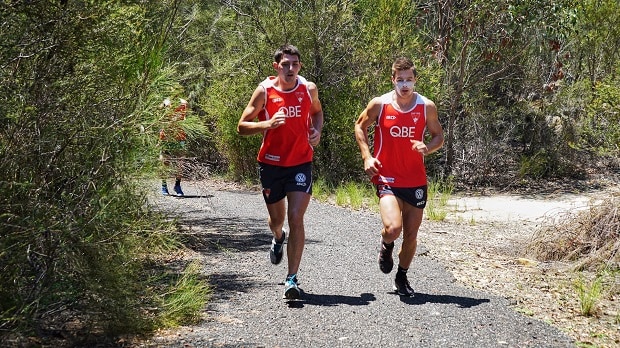 Colin O'Riordan and Ben Ronke set the pace early along the fire trail.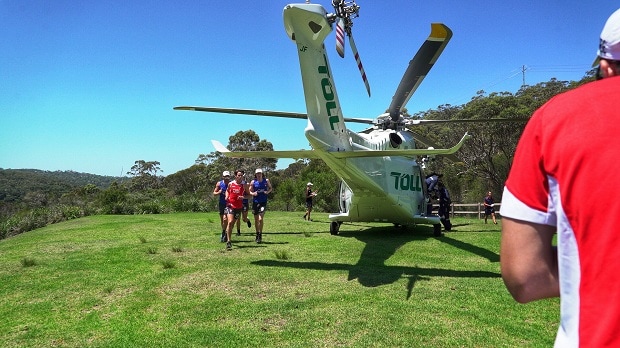 Some great scenery and onlookers from the local emergency services, running drills, greeted the boys during the race.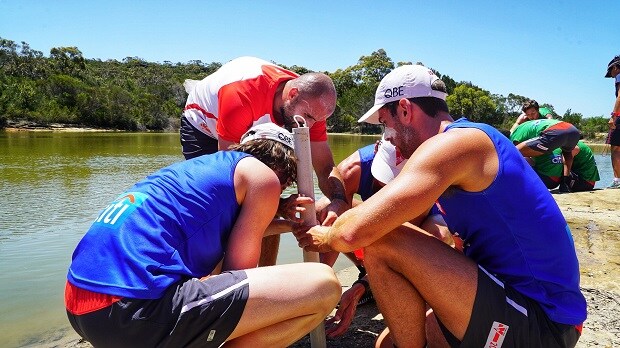 Rhyce Shaw joined in to help the Blue Team through the first challenge.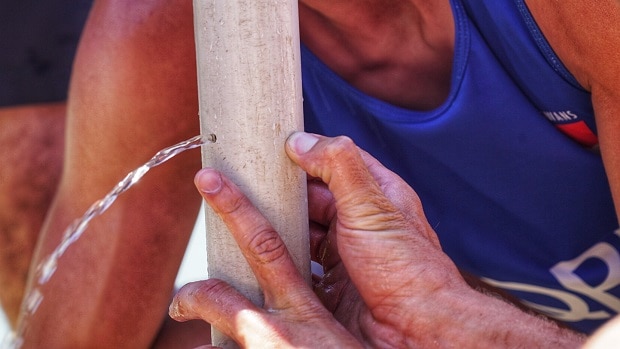 The boys had to use their heads and fingers to plug the leaky pipe.

Ping pong ball out, it's back to the track for the Blue Team - (From L-R) Tom McCartin, Robbie Fox and Ryley Stoddart.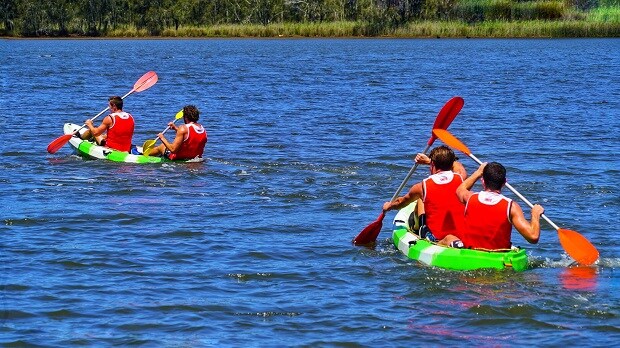 Ben Ronke and Jack Maibaum break away to an early lead in the paddle with teammates Matt Ling and Colin O'Riordan not too far behind.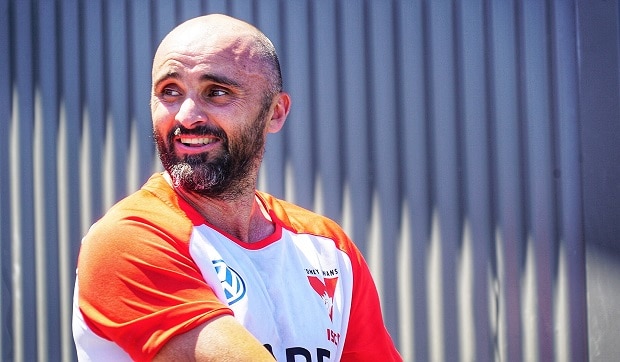 .
Some of the coaches found the boys' techniques in the water amusing.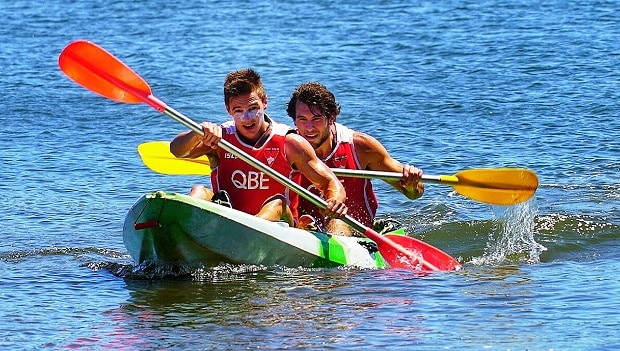 Ronke and Maibaum finish strong and were the first ones to reach Bilarong Reserve.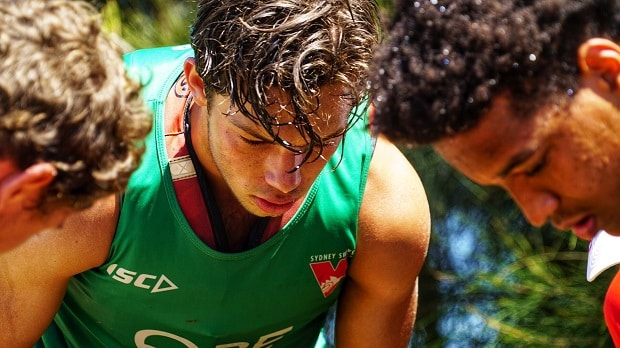 Will Hayward, Ollie Florent and Joel Armatey think long and hard about the second puzzle.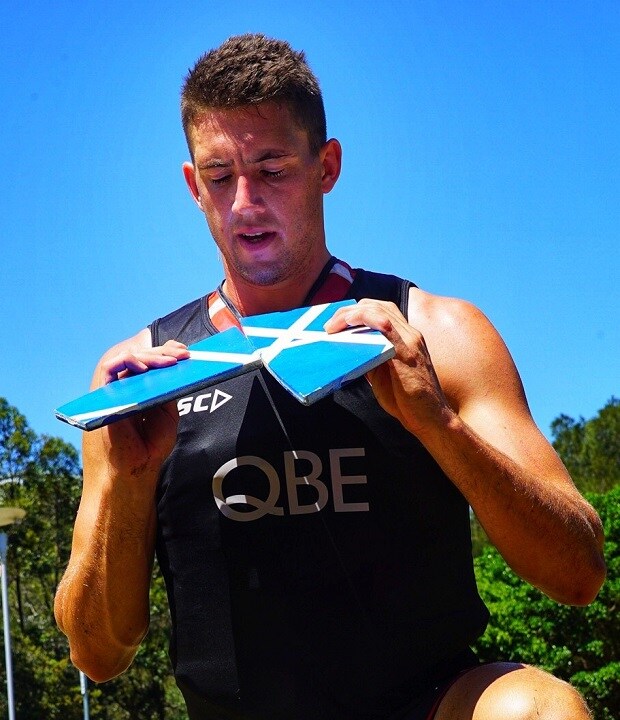 Darcy Cameron takes a closer look at his puzzle pieces.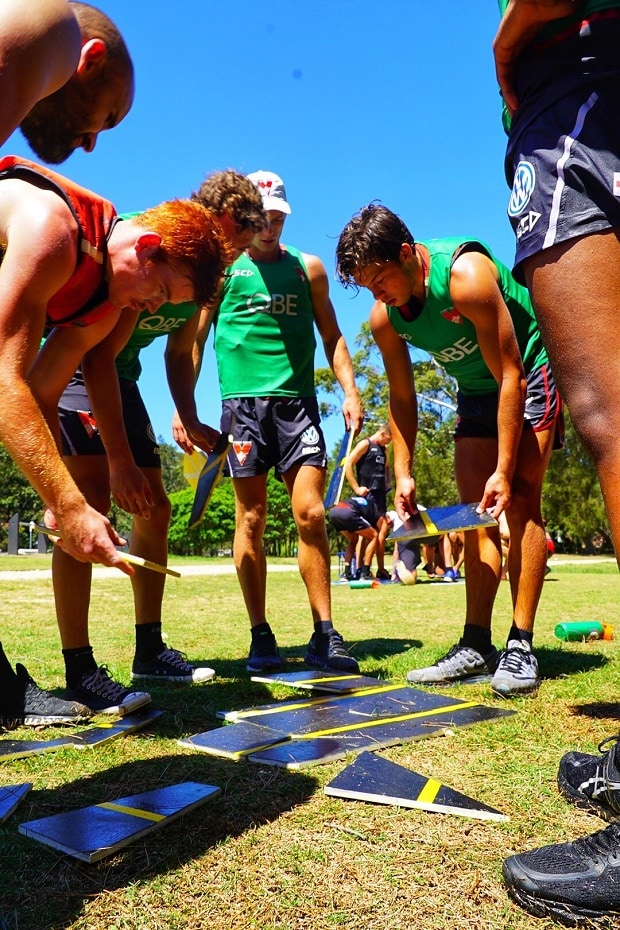 Halfway there...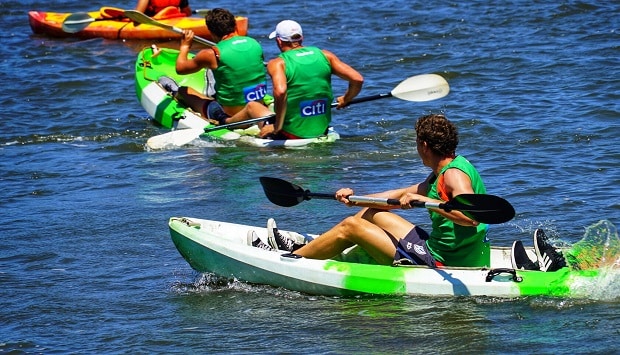 Hayward gives chase to the early leaders on the return leg.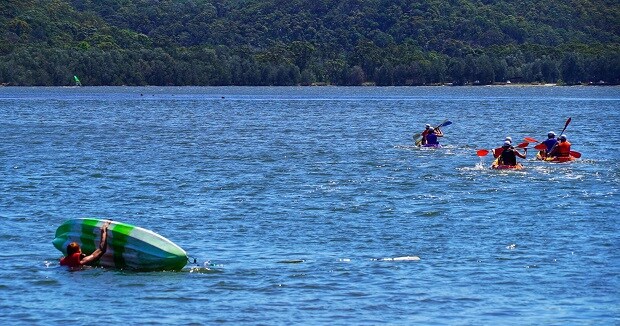 Toby Pink and Armatey (behind the boat) capsize early during the return paddle.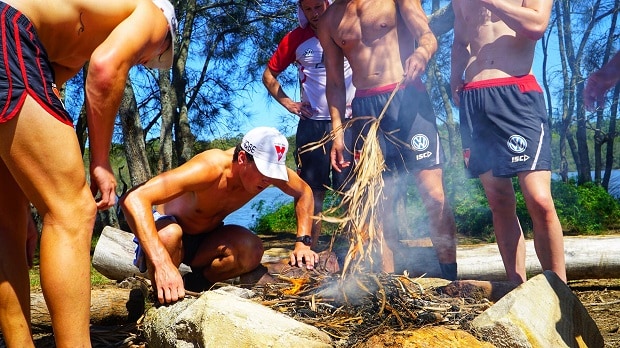 McCartin gives the fire some fuel.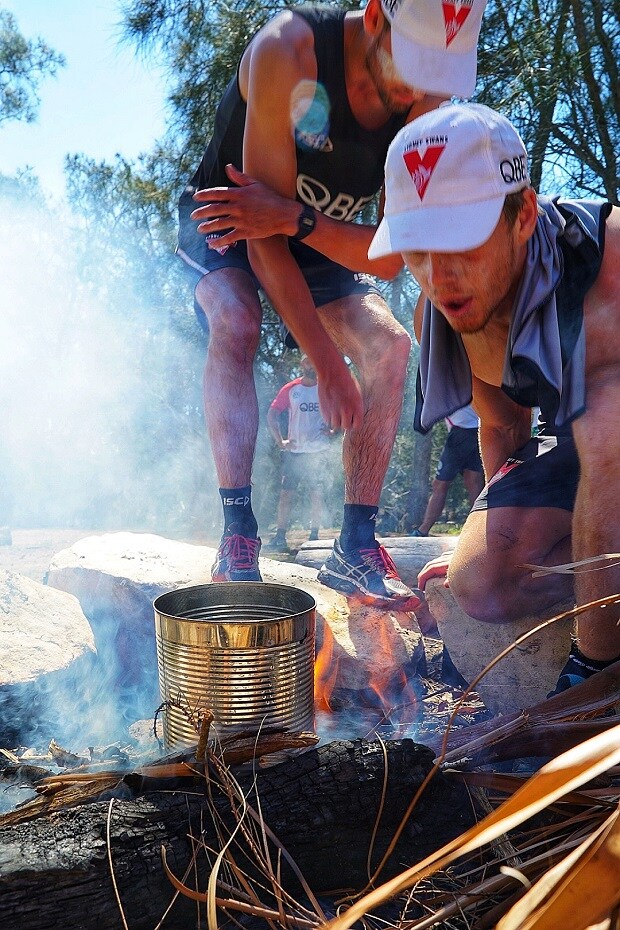 Don't think Callum Mills ever heard of the phrase "a watched pot never boils."