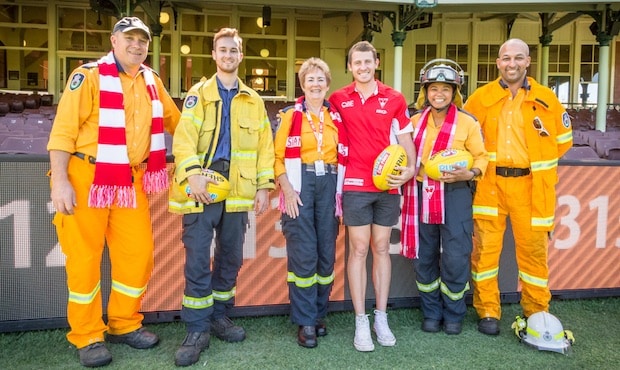 The Sydney Swans and NSW Rural Fire Service carried out a joint fundraising effort for Tathra on Sunday and it was seen as a huge success.
A total of $7,335 was raised for the Tathra Bushfires Mayoral Appeal Fund at the Swans-Power match at the SCG in the aftermath of recent devastating fires in the South Coast town.
A blaze broke out in Tathra two Sundays ago which destroyed almost 100 homes, caravans and cabins.
The Swans and NSW Rural Fire Service thank all members and fans for their contributions to the vital cause.