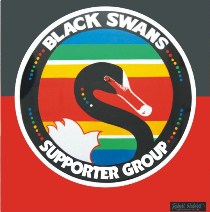 The Black Swans Supporter Group was founded in 2010 to act as a touch point for all fans of the Sydney Swans in the local area. The Black Swans participate in many of the Club's indigenous events throughout the year as well as their own, and also act as support to our indigenous players.
Join the Black Swans Supporters Group community on Facebook today – CLICK HERE
You can also fill in the form below to stay in touch with the Black Swans throughout the year.