Swans Interstate Supporter Groups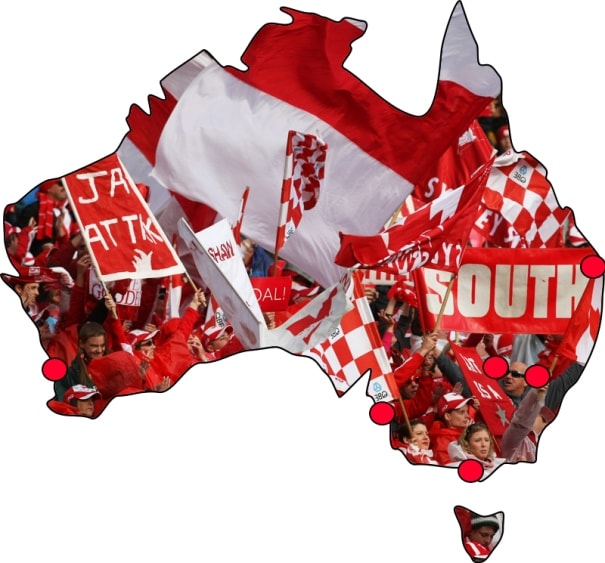 The Sydney Swans supporters are spread far and wide across Australia and most states have Official Swans Supporter Groups set up for the local Swans supporters.
Official Sydney Swans Supporter Groups have been set up in Western Australia, South Australia, Canberra, Gold Coast and Wagga Wagga.
The main objective for the groups is to be the liaising officers with Sydney Swans Melbourne Office to organise functions throughout the season. The groups meet throughout the season to watch the Swans games on television and some groups organise bus trips for the supporters to go and watch the Swans games live.
For more information on the each group click below:
Western Australia
South Australia
Swans-ACT
Wagga Wagga
Gold Coast