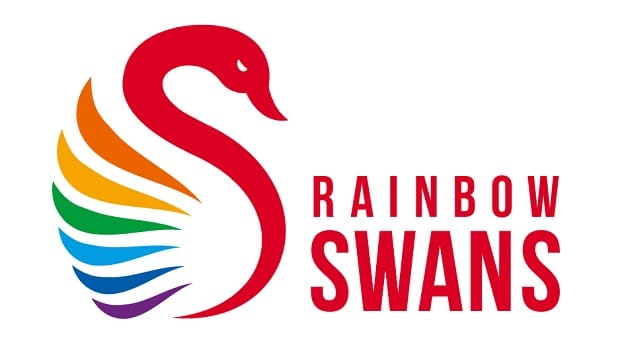 The Rainbow Swans are the official LGBTI (Lesbian Gay Bisexual Trans Intersex) supporters group of the Sydney Swans.
The Rainbow Swans aim to bring together members of the LGBTI community who support the Sydney Swans and Australian Football.
2017 membership is now available for just $15 which includes exclusive benefits and discounts. More information can we found at the Rainbow Swans website: https://rainbowswans.org/
In 2017, the Sydney Swans will host the second Pride Game against St Kilda at the SCG on July 22 and the Club looks forward to working with the Rainbow Swans throughout the planning process.
The Sydney Swans are proud to celebrate and embrace diversity and inclusion. Our Club aims to provide a safe and welcoming community and we look forward to working with the Rainbow Swans to further engage with the LGBTI community.