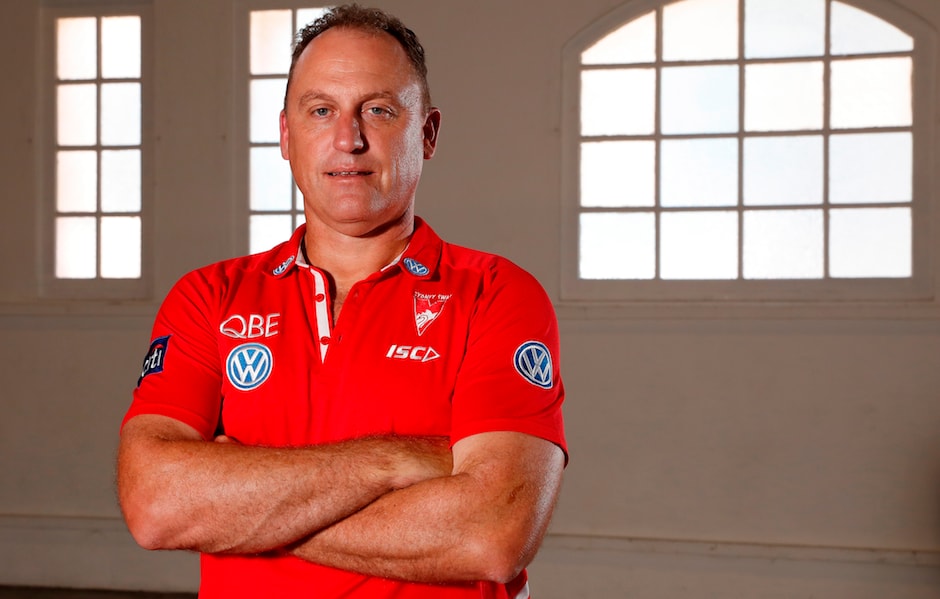 John Longmire is the premiership-winning senior coach of the Sydney Swans.
He joined the Swans family as an assistant coach in 2002 and was part of the drought-breaking premiership win in 2005.
Ahead of the 2011 season, Longmire succeeded Paul Roos as the club's senior coach.
Under Longmire's leadership Sydney has never missed the AFL finals, played in three Grand Finals and achieved premiership success in 2012.
In 2019, Longmire is set to pass Paul Roos' record and become the club's longest serving senior coach.
As a player, Longmire ran out in 200 games for North Melbourne from 1988-1999, including playing in the 1999 Premiership.
He became the youngest ever Coleman medalist in 1990 at the age of 19 and was North's leading goalkicker from 1990-1994.
He is a Sydney Swans, North Melbourne and AFL Life Member.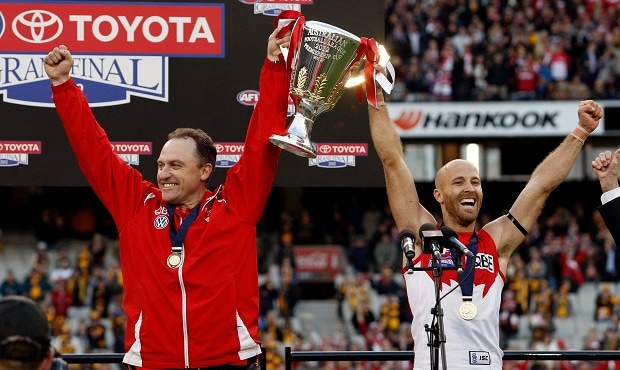 John Longmire holds up the 2012 premiership cup in triumph alongside captain Jarrad McVeigh.