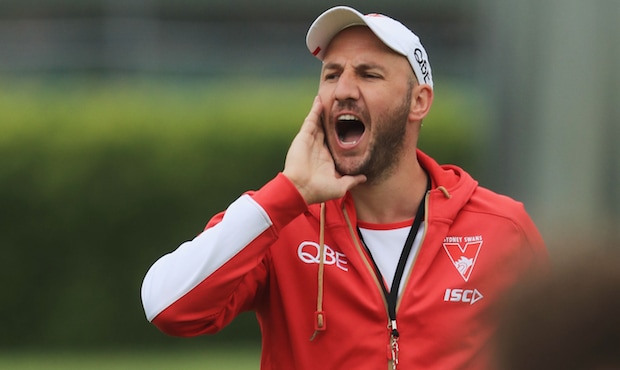 Premiership defender Tadhg Kennelly returned to the Sydney Swans as a development coach for season 2018, and the Irishman will in 2019 overlook the club's defence after the departure of Rhyce Shaw.
After calling an end to his playing career at the end of season 2011, Kennelly took up a position with the AFL eyeing and recruiting international talent, before taking charge of NSW, ACT Rams and Allies squads competing in the AFL Under-18 and Under-16 Championships.
He was also an assistant under head coach Alastair Clarkson for the 2014 International Rules Series against Ireland, a handy recruit given his extensive history of representing his home nation in the annual fixture.
Kennelly played 197 games between 2001 and 2011 after jumping on board as a rookie in 1999.
As raw to the foreign game as they came, Kennelly had a fanatical work ethic, silky skills and lightning-quick pace which proved a successful combination.
He'd go on to play a crucial role in the Swans' successful quest for the 2005 premiership.