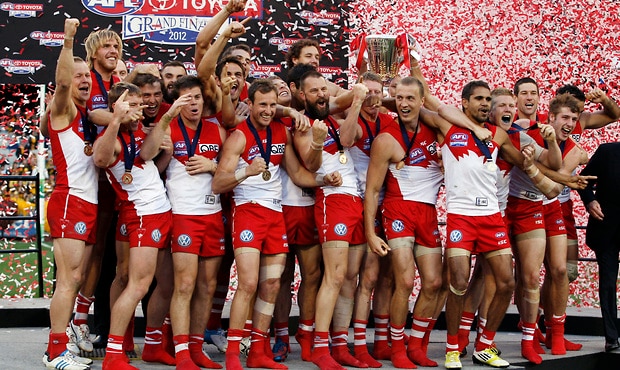 THE AFL has committed to a minimum of 22 home and away games per year until the current broadcast rights deal concludes at the end of the 2016 season.

The League has also committed to holding the Grand Final on the last Saturday in September every year.

But the AFL has begun writing to the 18 clubs and the AFL Players' Association as it seeks feedback on the best format for future seasons.

The clubs and AFLPA are being asked to comment on a range of potential changes, including:

• Should the pre-season competition be scrapped or reduced in length?

• Should the home and away season remain at 22 games or be increased to 23 or 24 matches?

• Should it remain that each club has one bye per season or should a second bye be added?

• Should the home and away season begin in early March?

• Should round one continue to be a split round?

• Should the finals continue to be played over four weeks or should a fifth week of wildcard matches involving the teams that finish 7th to 10th on the ladder be played?

AFL chief executive Andrew Demetriou began the discussion when he addressed a meeting of the 18 club CEOs in Melbourne on Thursday.

"The AFL has used a five-week pre-season period to launch our competition, leading into a 22-match home and away season and culminating in a four-week finals series, for a considerable time now," Demetriou said.

"It is important for us to again discuss whether change is required, or do we retain the status quo?"

The man who puts together the fixture, AFL executive member Simon Lethlean, will drive the remainder of the discussion with the clubs and the AFLPA.

He is aiming to garner all the feedback by the end of May, with further consultation of relevant AFL stakeholders, fans and partners to follow.

Any options for consideration will be presented to the AFL Commission by the latter part of the season.

Such a timeline is required to enable the 2014 fixture to be released, as usual, in late October.
The views in this article are those of the author and not necessarily those of the AFL or its clubs