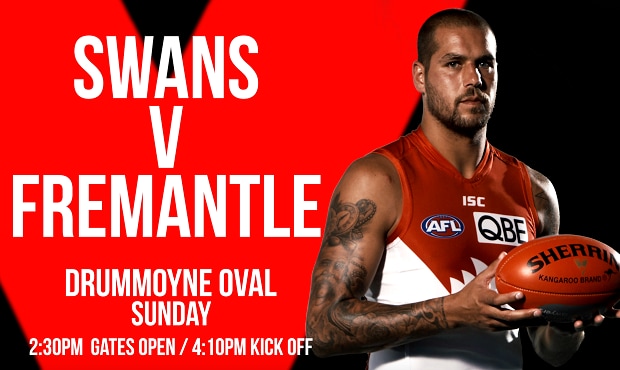 Sunday's NAB Challenge match against Fremantle at Drummoyne Oval is set to be streamed live on sydneyswans.com.au for Swans fans to enjoy wherever they are in the world.
Tune into the live stream from 4.10pm (EST) to catch all the action with a number of senior players set to return to the side for their first game of the pre-season.
With tickets selling fast for the match and all members or fans required to upgrade their ticket to be guaranteed entry this is a perfect way to make sure you don't miss any of the action.
Please be aware the stream is susceptible to drop outs so please be patient and the stream will have a holding slide during the quarter and half time breaks.
It is also important to note the live stream will end as soon as the game finishes, with SwansTV to bring the post match press conference and highlights following the final siren.
You can also follow the game live on twitter by following @sydneyswans and using #goswans.
Make sure you don't miss any of the action this season by joining up at a 2015 Swans member today!