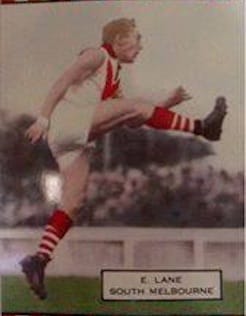 The Sydney Swans Football Club are saddened by the loss of one-time Club Champion Eddie Lane.
The nippy rover played 96 games for South Melbourne between 1951 and 1956 and took out the Club's best-and-fairest award in 1954.
He kicked 130 career goals and topped the Swans in goal-kicking in 1954 and 1955.
The Swans pass on their deepest condolences to Lane's friends and family.