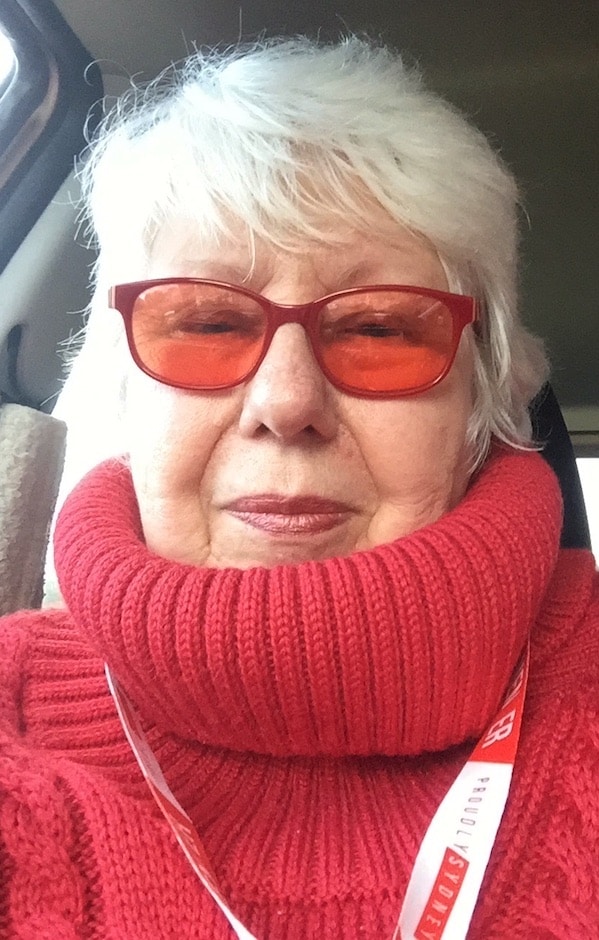 In this series, we uncover the moment when passionate Swans members fell in love with the red and white.
There is never an off-season for devoted Swans member, Noni Primrose.
Since she first went to a Swans game early in the 1996 season, Noni has recorded every single game the team plays.
If the Swans lose, the recording is binned. But if they win, the game is kept on Noni's hard drive, never to be erased.
Then, when the season is over, Noni watches the wins again and each DVD has a special note to jog her memory about the game.
But she doesn't just watch the wins from the season just gone.
"Last night I watched the 1996 preliminary final because something had tweaked my memory about that game,'' she says with a laugh.
"I can watch whatever game I like and we always win! I watch at least one a week so I never have to suffer withdrawal when the season is over.''
Noni has lost count of the number of winning Swans games still on her hard drive after 22 years of recording.
But given the club has played in more finals series than any other AFL club this century, it's more than 200 so there are plenty to get her through the summer.
Her devotion had an unlikely beginning. She grew up in Sydney and knew almost nothing about the game.
Her only footy memory was when she was seven or eight years old and her grandfather, who was from Melbourne, tried to describe the game to her. It was in the late 1950s.
"He was so animated about it that it terrified the blazes out of me. He was yelling out, 'Carn the Blues' because he barracked for Carlton, and I don't forgive him for that,'' Noni recalls.
It was not until nearly 40 years later that she came in contact with the sport again.
In 1996, a close friend confessed to her that he liked to sneak off to watch the Swans, so she said she'd come.
"We were playing Brisbane at the SCG, and I haven't voluntarily missed a home game since then,'' says Noni, who only stays away when she's unwell.
"The first time I ever stood on a seat was at a Swans game, the preliminary final against Essendon in 1996. I was doing things I'd never done before, being uninhibited and yelling out. It was just so much fun.''
It took her a little while to work out the rules, but 22 years later she still gets as much enjoyment from the game as ever. She has a number of favourite matches she tends to watch on replay more than others.
They include the 2003 final against Port Adelaide in Adelaide, when the Swans were the underdogs with several key players injured, but won a thriller.
"That game for me is even better than our Grand Final wins because I was watching it in a tiny lounge room with friends and we were yelling our heads off. It brought us all together.''
Noni gets to the SCG early so she can also watch the Swans reserves in the NEAFL. "That's how I find out who's going to make it and also see the ones who are probably not going to get past the plateau.
"For me going to the football is like keeping an eye on your kids.''
Her current favourite players are George Hewett, Isaac Heeney, Will Hayward, Nick Smith ("of course") and Tom Papley ("love his attitude").
But mostly, Noni just loves the Swans and loves football.
"From the first game I saw, I loved it. That's all it took.''