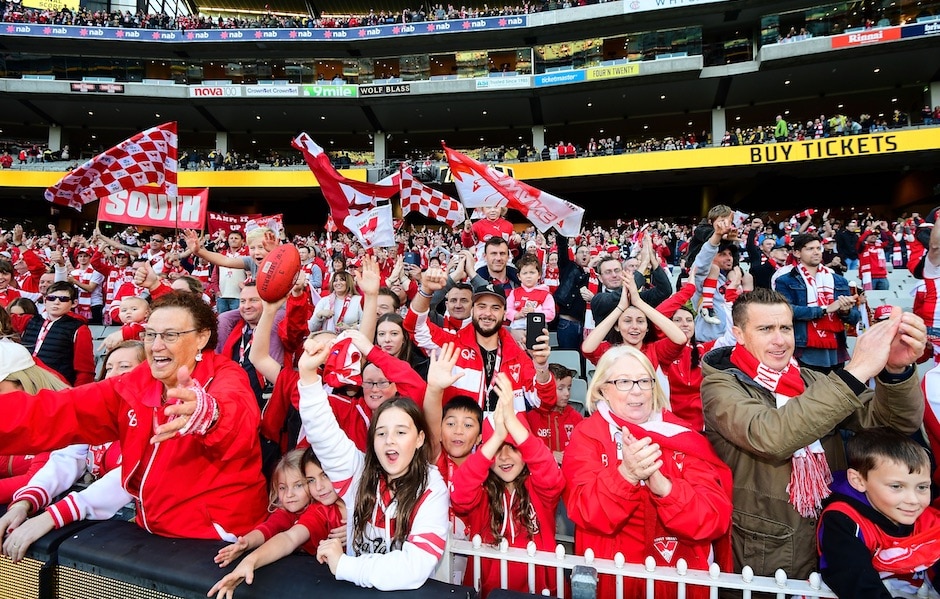 The SCG members reserve will be increased by 1600 seats for the 2019 AFL season, with Red Zone and SCG members to have access to the entire upper deck of the Noble and Bradman Stand.
Swans Head of Customer and Community Natalie Fagg said the increase in capacity was a win for fans.
"Using feedback we received in our annual Member Satisfaction Survey, as well as from our Match-day Satisfaction Surveys completed by members throughout the season, we knew we needed to operationally improve the member experience in both the MA Noble and Don Bradman Stand," Fagg said.
"We've worked closely with the SCG to come up with a solution that benefits both our Red Zone members and the SCG's members with improved seating options, particularly for the blockbuster matches."
The increase in capacity is one of a number of upgrades for 2019, with a new and larger videoboard as well as free wi-fi and an IPTV network that covers the entire ground.
There is a host of fantastic Red Zone membership options available for 2019, so gather your friends and family and check out the options HERE.