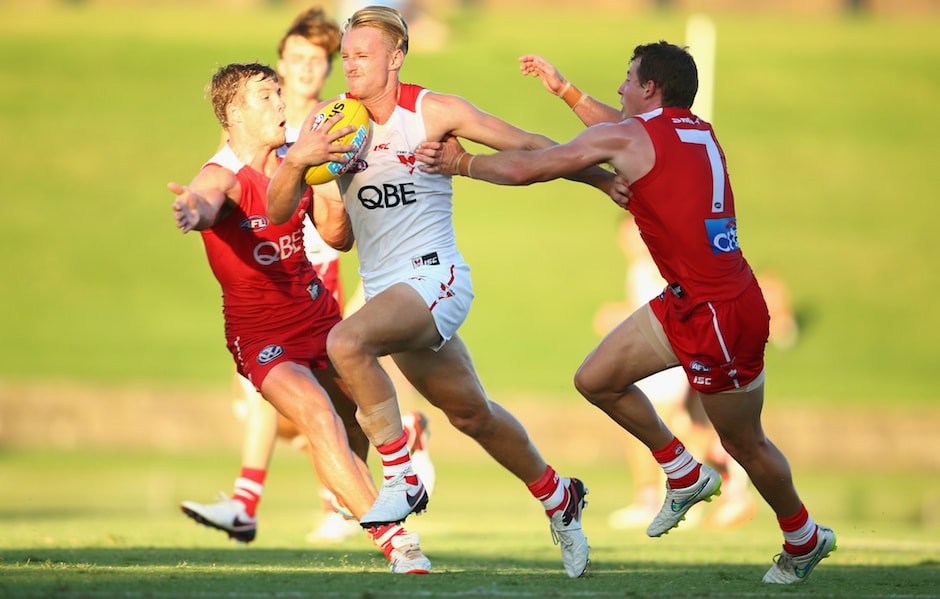 The Sydney Swans will give fans their first glimpse of the 2019 players in action as they take to Henson Park on Friday, February 22 for the annual intra-club match.
The clash will see many of the biggest Swans names tackle their first game of 2019, with recently appointed co-captains Josh Kennedy, Luke Parker, Dane Rampe and a host of other stars set to touch down at the Marrickville venue for a 5pm start.
Food trucks, a Swans information tent and prizes from the club's highly popular Citi Spin 2 Win Wheel will all form part of an enjoyable summer's evening.
Another key initiative to keep in mind is the Member Redemption Tent – for members to collect a variety of membership-package items – as well as a kick-to-kick at half-time.
A canteen and BBQ will also be set up, which will be supported by the Newtown Swans – a junior club founded by the red and white.
Everyone is welcome to attend as the Swans continue to prepare for another exciting season.