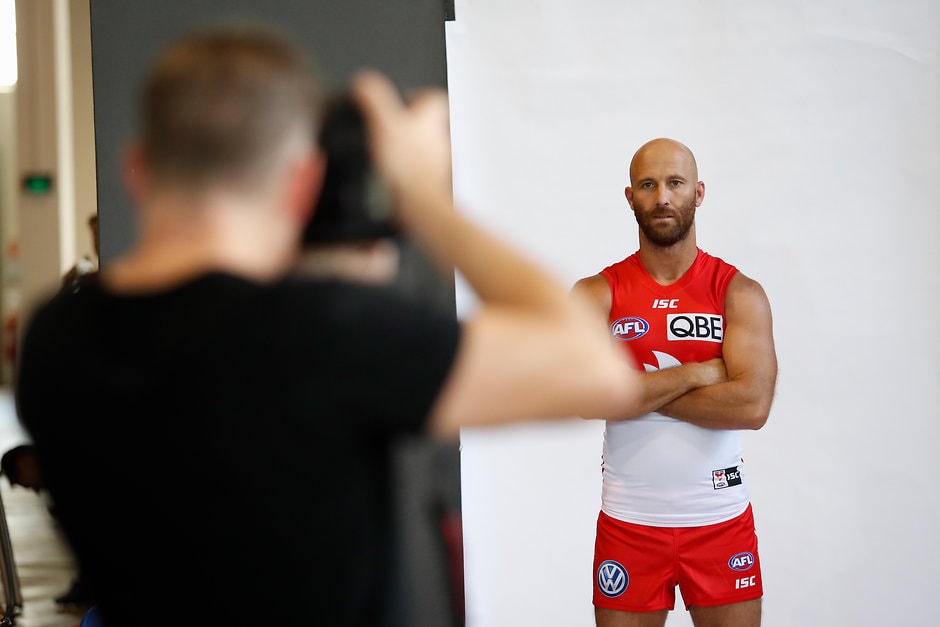 Some of the best behind the scenes photos from the 2019 team photo day held at the Royal Hall of Industries.

Jarrad McVeigh has had just a few of these taken over his long career.
Buddy shares a laugh with teammates Callum Sinclair and Heath Grundy.

Joel Amartey has a laugh alongside Irishman Colin O'Riordan.

A smirk from Tom McCartin and George Hewett.

The coach was very relaxed ahead of the team photo.

Nick Smith, Dane Rampe and Luke Parker applaud one of their teammates.

A profile view of Robbie Fox and Zac Foot.

Plenty of new faces among the group this season.

Behind the scenes with Buddy!

The boys prepare for the poster shot of 2019.