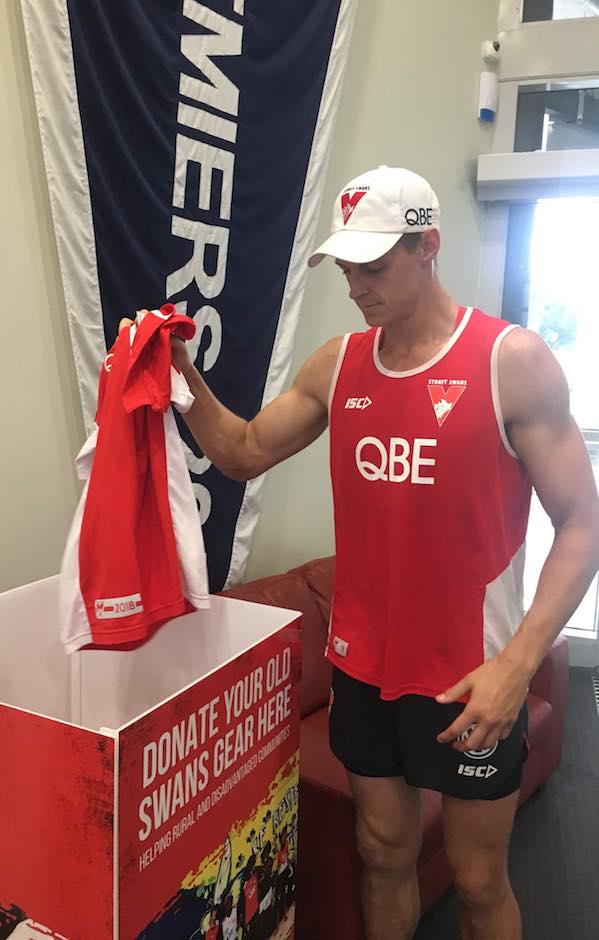 Sydney Swans players, coaches and staff contributed more than 300 items of 2018 club merchandise over the Christmas period to those in need.
A partnership struck between the Swans and community-based welfare organisation Pass it on Clothing saw the red and white make an all-important impact on country NSW towns Dubbo, Brewarrina, Bourke, Weilmoringle and Walgett.
Swans Senior Manager – Fan Community Arna Hunt says the club has a deep passion for contributing to disadvantaged people.
"It's incredibly important we do our bit to make a mark on the community," Hunt told Swans Media.
"The Sydney Swans are representative of a host of communities that come together for the love of Australian rules football, so giving back to those in need is one of the things we exist to do."
In a move that aligns perfectly with the club's Diversity Action Plan (DAP), the Swans and Pass it on Clothing will continue to team up for the remainder of 2019.
Established in 2017, the DAP strives to celebrate diversity and use the power of football to create a sense of belonging.
The Sydney Swans Foundation is the driving force behind the club's community work. CLICK HERE to learn more about the work of the Foundation.