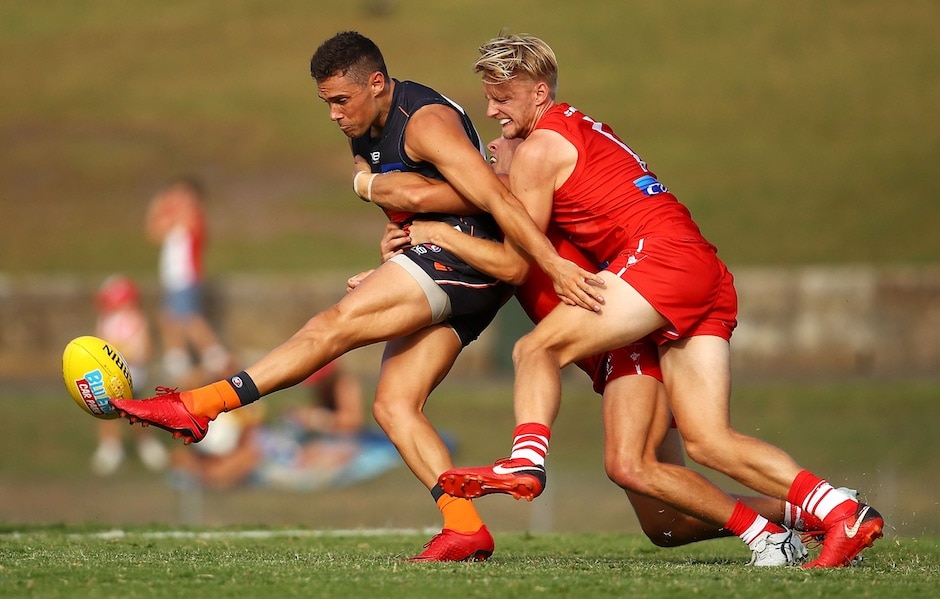 The Sydney Swans will take on GWS this Friday in a pre-season hit-out, which will replace Sydney's planned intra-club match.
The Swans had been due to take to Henson Park for an intra-club match on Friday afternoon, however will instead face the Giants at Blacktown on Friday morning.
Swans coach John Longmire says the late change has been made due to having a limited number of players available.
"Both teams, us and the Giants, had low numbers going into this week – we only have 26 players and four taking part in AFLX, so it would have been challenging to field competitive teams for an intra-club match," Longmire said.
"What this match against GWS gives us is a chance to take on a genuine opposition, which is a great outcome for both clubs in terms of preparation."
Due to the scheduling commitments of both teams, Friday morning is the only timeslot that's workable.
"We understand it's not the ideal time if you're working or going to school, but certainly fans are still welcome to come out and support the players and it will be terrific if they can," Longmire said.
"There will be other opportunities to see the team before the season kicks off in March, including our first JLT match against GWS at Blacktown on Saturday March 2."
Sydneyswans.com.au and the the club social media channels will provide fans with live updates throughout the match.
Details:
Inter Club Practice Match
Sydney Swans v GWS Giants
Friday 22 February, 9:30am
Blacktown International Sports Park