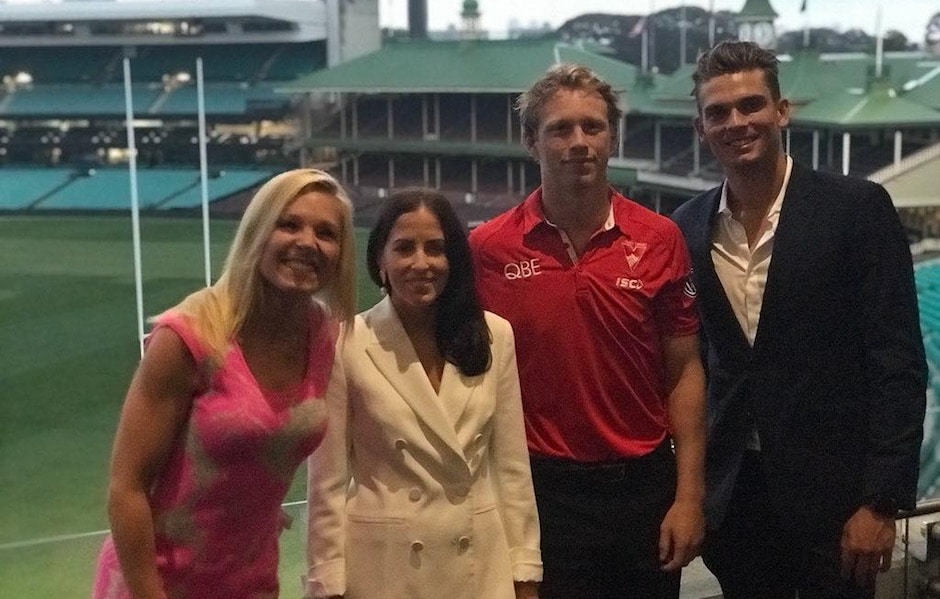 Sydney Swans youngster Callum Mills was on hand for the launch of Ronald McDonald House Charities for 2019 at the SCG on Thursday night.
The 21-year-old was unveiled as a Ronald McDonald House ambassador at the SCG alongside Sydney FC's Andrew Redmayne and Sydney Thunder cricketer Chris Green.
Mills has already started his role as an ambassador in 2019 having visited Ronald McDonald House in Randwick for Christmas before taking some patients for a tour of the SCG only a few weeks ago.
"I managed to come down last year for a couple of nights and got to understand what went on here," Mills said.
"I was lucky enough that they asked me to be involved this year and I am very excited to be on board with such a great organisation."
Ronald McDonald House is a non-profit organisation that helps seriously ill children and their families by keeping families together and close to the care their child needs.
The Sydney Swans Foundation is the driving force behind the club's community work. CLICK HERE to learn more about the work of the Foundation.