Very little screams die-hard supporter like signing up your child for a Sydney Swans membership before birth.
That's exactly what Carolyn Pope did nearly 20 years ago – and she's one of the many women whose wholehearted passion for the Swans is felt throughout the entire team on Mother's Day and every other day of the year.
Carolyn, whose daughter Emma was welcomed into the Swans family as a member a year before her 2001 birth, says there's very little she enjoys more than cheering on the red and white with her husband and two kids.
"Going to watch the Swans play is absolutely wonderful," Pope told Swans Media.
"We go to all 11 home games a year as a family. We all love the footy, our son plays footy, I've been going to the footy since I was knee-high and it's a great family time."
Carolyn and her husband Ian welcomed into the world their son James in 1998, and by 1999 he had his first membership pack.
He'd sit on his mum's lap in a Swans-themed 'onesie' at every home game of the season, and by 2001 he had a pal in Emma.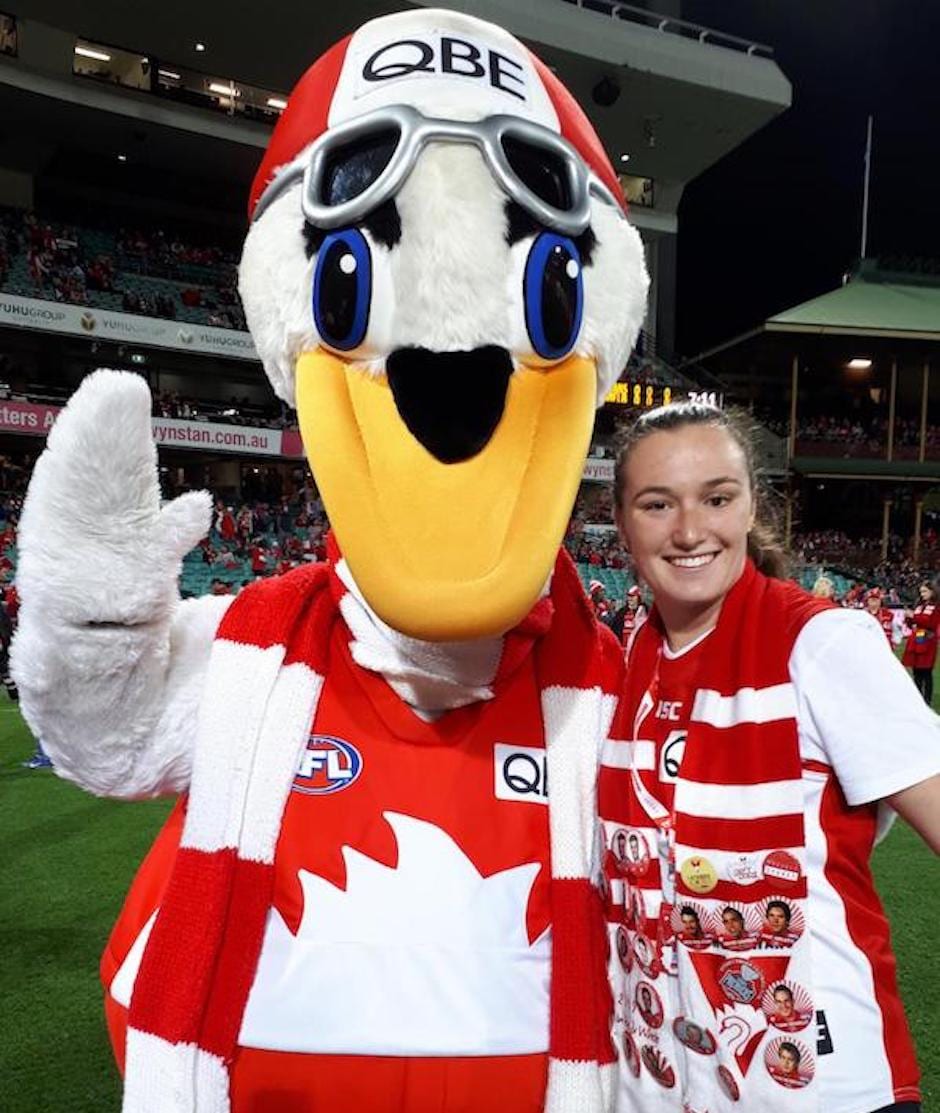 Carolyn Pope's daughter Emma and Sydney Swans mascot Cyggy are great friends.
"I like to sit there with my headphones so I get the commentary of the game, and I have the Footy Record on my knee," Carolyn said.
"Emma generally sits next to me and we'll give each other nudges and make comments on the game. Then of course when we score a goal we're all cheering and high-fiving. Cheering on the 'Swannies' is the best time you could ask for."