Australian tennis ace and avid supporter Sam Groth dropped by on Friday morning to watch his beloved Sydney Swans run around Lakeside Oval.
After enjoying the final session of the week from the sidelines, the big-serving 28-year-old joined in for a kick-to-kick with co-captain Kieren Jack before having a few snaps at goal.
Groth then invited a few of the players including Jack, Josh Kennedy, Luke Parker and Dean Towers for "a casual" hit at Centennial Parklands' Sports Centre.
"I'm only just rolling the arm over," Groth yelled out to Kennedy as the World No. 60 sent down a serve just shy of 200km/h.
After a few practice hits, the Swans' Ambassador unleashed a tirade of big serves which had the guys dancing and ducking around the baseline.
The speeds didn't reach those of the numbers set in 2012 when, during an ATP Challenger event in Busan, South Korea, Groth smashed a 263km/h serve which was the fastest ever recorded.
But his power, even at three-quarter pace, was still a frightening sight.
"That was pretty scary," Jack later told a throng of entertained journalists after the session.
"It was a great experience, we all jumped at the chance as it's not something you get to see or experience every day."
Groth will feature in the Sydney International, beginning on Sunday, using the tournament as a warm up to the Australian Open later this month.
See a collection of photos from this morning's session as Groth mixes with a few of his heroes.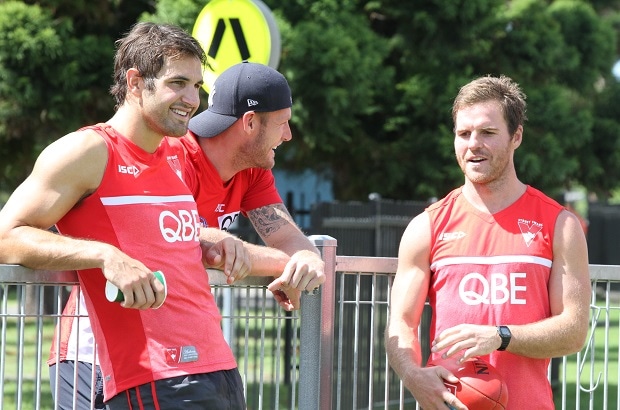 Groth chats with Josh Kennedy and Ben McGlynn post training.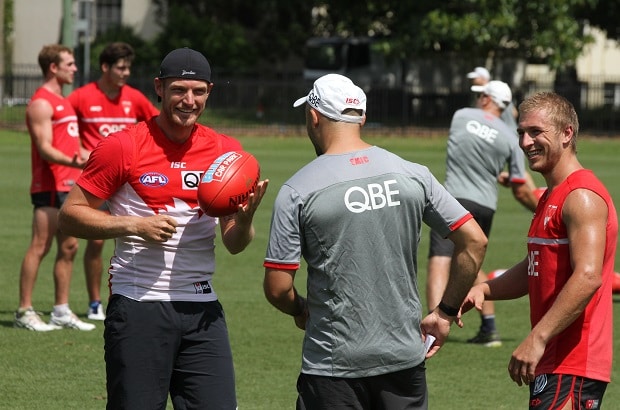 Groth shares a laugh with Rhyce Shaw and Kieren Jack after this morning's session.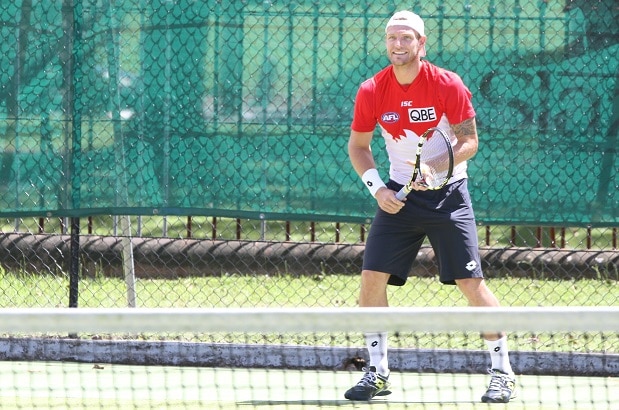 Groth sees the boys' tennis skills first hand during a post training hit at Centennial Parklands.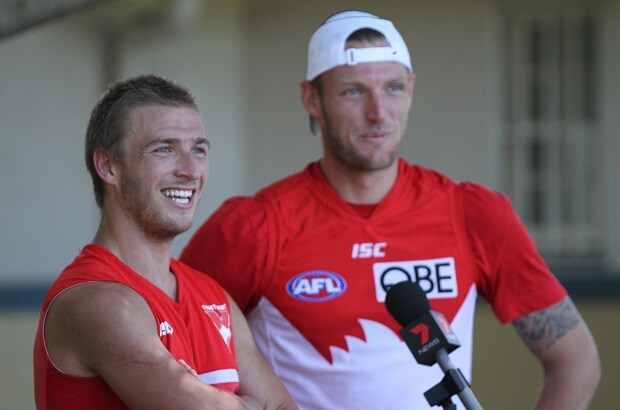 Jack and Groth speak to the media following today's 'serve off' - "It was pretty scary," Jack described after facing a few of Groth's thunderbolts.