If Monday's training wasn't gruelling enough, a quick-fire circuit was thrown in towards the end of the two-hour session.
Split into two groups, each squad had a go at the eight stations which featured exercises involving a tug-o'-war, 30kg bag throws, 35kg bag flips, tackle bags, medicine ball slams and modified burpees.

After the circuit was done, the group would swap with the other and resume skill work with the assistant coaches.

There were three rounds all up all done under the supervision and stopwatch of the Swans' conditioning staff.
Swans Media was there to capture all the action. Check out some of the best photos of the session below or take a look at the video at the top of the page.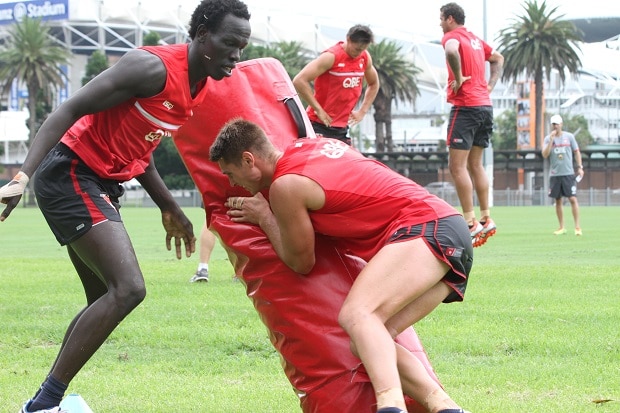 Aliir Aliir holds the tackle bag while Michael Talia kicks things off.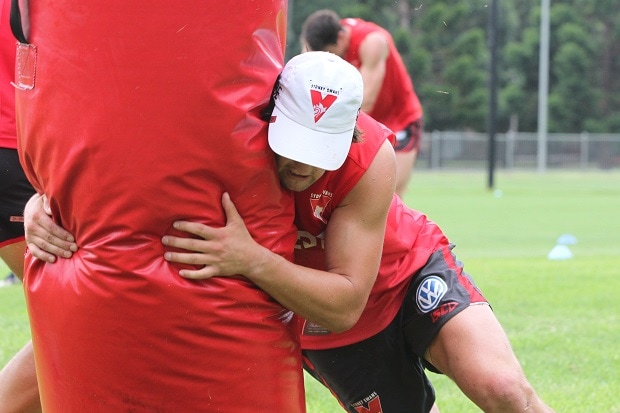 Hiding under the hat, Nic Newman has a go at the tackle bag.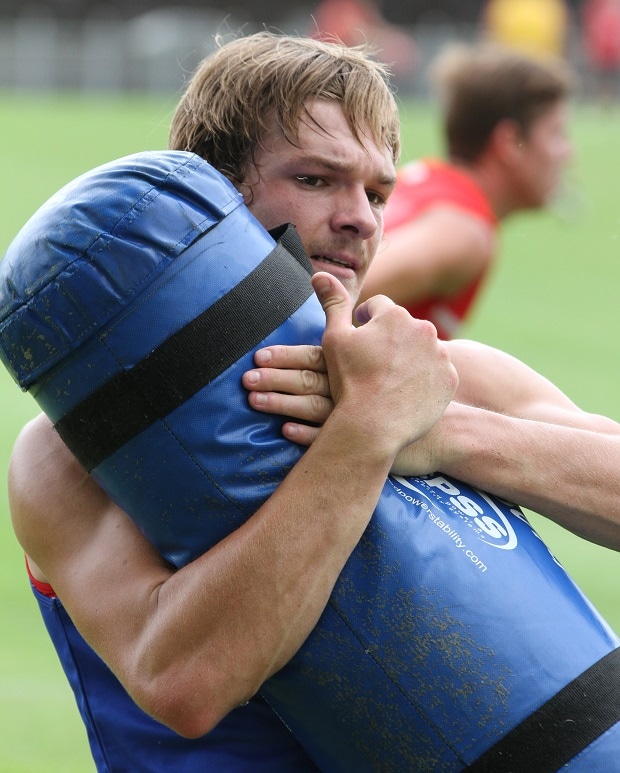 "I've got to flip what?" ... Brandon Jack hugs a 30kg sand bag before flipping it over and catching it again.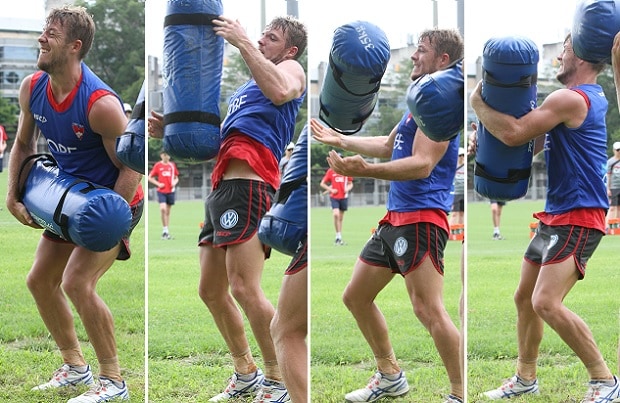 Luke Parker shows everyone how it's done.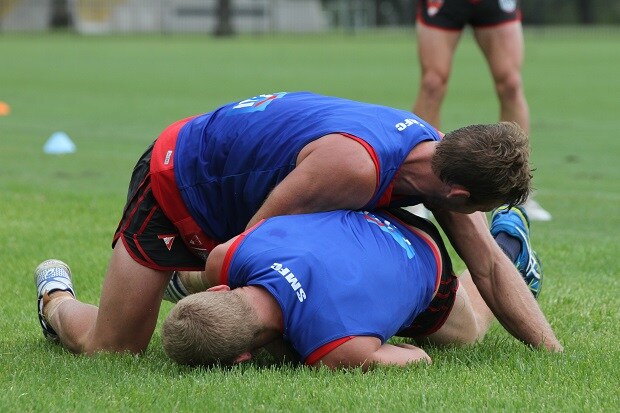 There's a footy in there somewhere ... Parker and Dan Hannebery fight for the ball.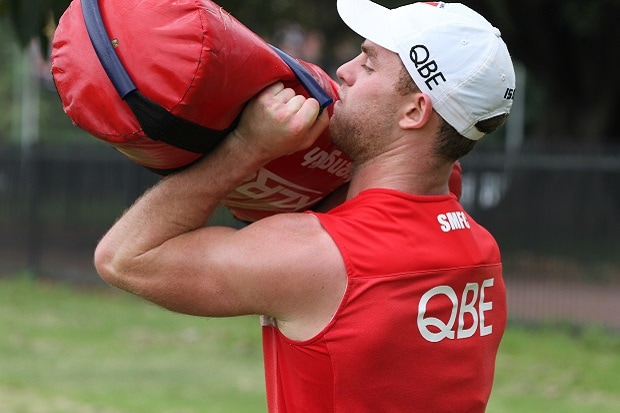 Tom Mitchell prepares to throw.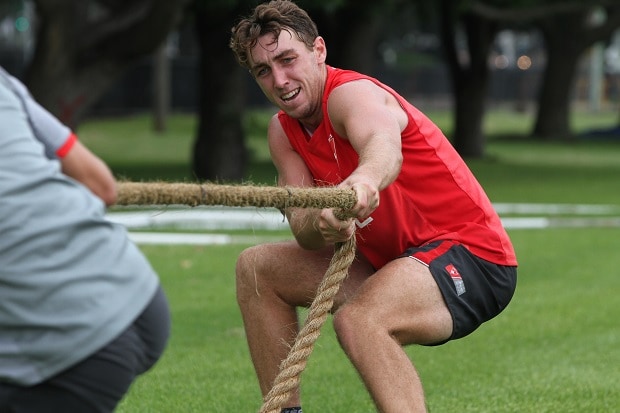 Daniel Robinson feels the strain during the "tug-o'-war".
Hannebery's face says it all...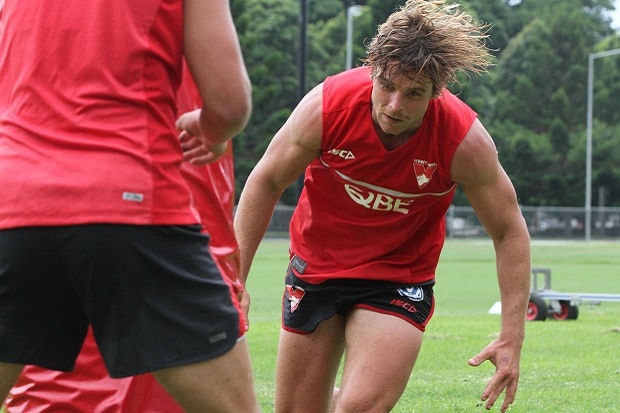 Dane Rampe's hair dominated the circuit.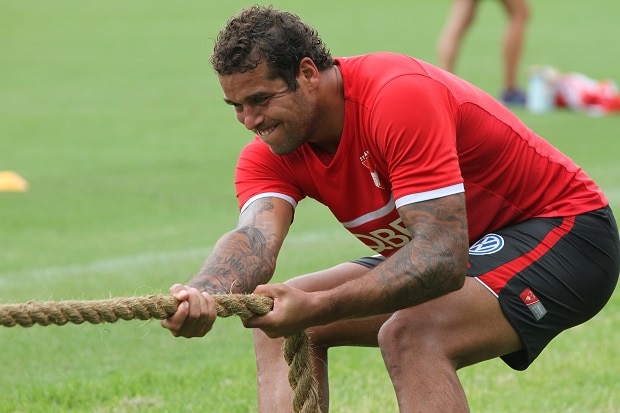 Lance Franklin contests the "tug-o'-war"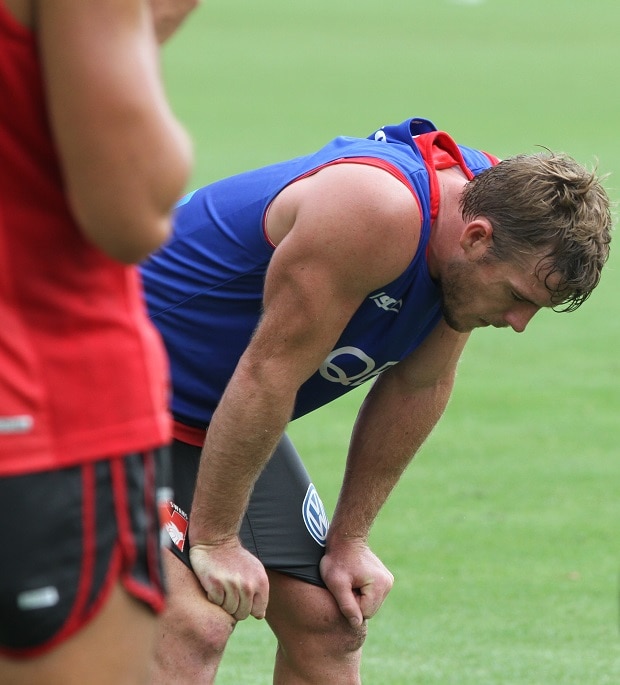 It's over...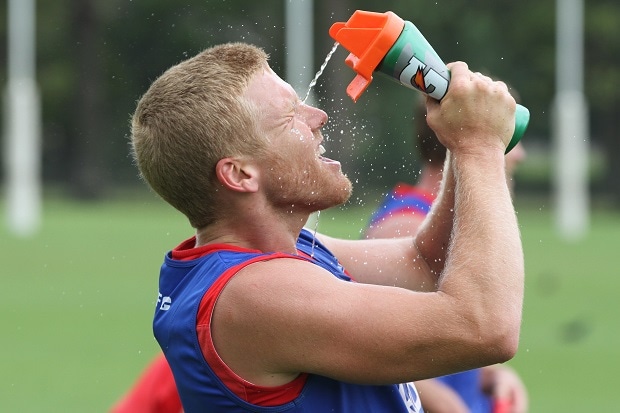 Time for a drink...