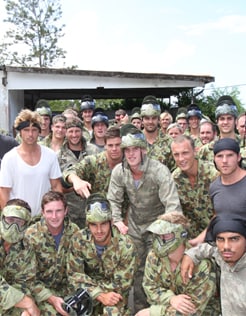 It was every man for himself in the Sydney Swans paintball team challenge, with Swans players and coaches both in the line of fire.

Held at Elite1 Paintball, located 10km south of Coffs Harbour in Bonville, the Swans broke into two teams:  'Lamby's Legends', captained by Jed Lamb and 'The Wiz's Wizards', captained by Harry Cunningham for a best of three series on the paintball field.

To find out who reigned supreme, check out SwansTV's exclusive 'red zone' footage of how the challenge unfolded in the video player above.