"If we are going to do it properly, we are going to do it properly."
Those were the words from Sydney Swans Chief Executive and Managing Director Andrew Ireland on Monday night, in relation to the Swans not having a team in the inaugural AFL women's competition.
About 80 passionate women at the first L@SS (Ladies at the Sydney Swans) function for the season appeared to appreciate the insight into the growing area of the game and are just as keen as Ireland is to see a Sydney Swans women's side in the future.
The AFL women's competition took off in its first season with high numbers in TV viewership and crowds flocking to grounds across the country to watch the best female AFL players compete at the highest level.
Ireland said the decision not to apply for a licence for a women's team was one of the toughest calls he's been involved with.
"We set out with the commitment to have a team in the comp and we completed a tender application," Ireland said.
"However, this building is very tight and we wouldn't have any room to fit a women's team in the facility, so they would need to be offsite somewhere. There is also no ground that we think is suitable on the eastern side of Sydney.
"We didn't find it acceptable to play them on a small, poor suburban ground. The alternative was Blacktown and as we said to the AFL, that would be like Collingwood playing at Geelong."
Ireland said the club budgeted around $1.2 million to "do it properly", roughly the same amount the Club spends on the Academy program.
"Ultimately, for us, if we are going to do it, we are going to do it properly," Ireland said.
Despite no red and white in the inaugural year of the competition there are good signs for a Sydney Swans women's side in the future, with plans underway for a youth girls' academy program to provide a female talent pathway in the future.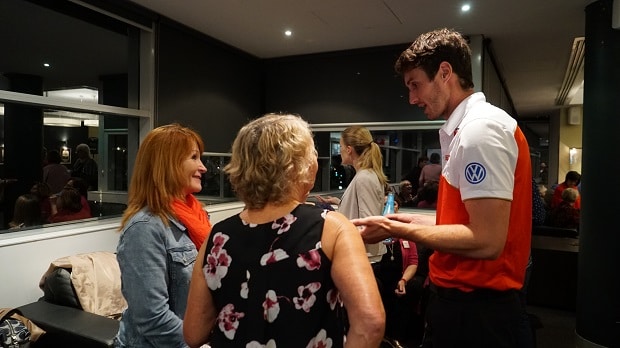 Dean Towers with guests at the L@SS function at the SCG.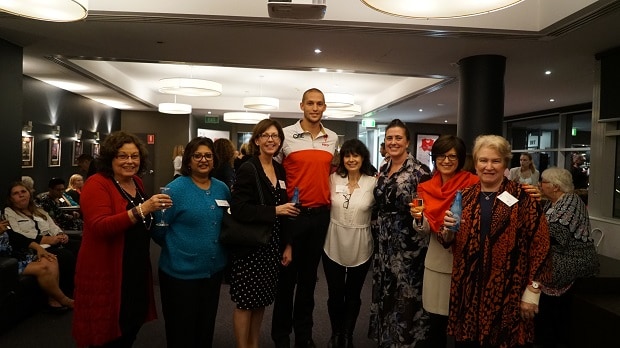 Sam Reid poses for photos during the L@SS function.