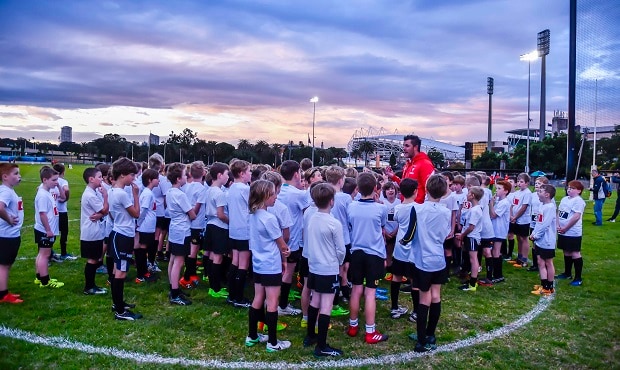 Moore Park was chock-a-block full of budding young athletes and aspiring footballers as this year's Open Athlete Assessment Trials kicked off on Monday night.
Some 220 kids flocked to Lakeside Oval, in the Under 10 age group, for the annual three-day program run by experienced coaches.
The trials involve a range of tests that measure fitness, hand-eye coordination, agility, speed and a range of different ball skills.
The activities are suitable for athletes from any sporting background and are not all AFL specific.
Academy General Manager Chris Smith was blown away by this year's attendance.
"It is truly rewarding to see such a large number of young boys participating with such effort and enthusiasm," Smith said.
"We are very grateful to the parents, coaches and players for their support and commitment to the program.
"It looks to be an exciting future for the QBE Sydney Swans Academy."
Players will be assessed, identified and notified in the coming weeks on their performance in the trials with a position in the 2018 QBE Sydney Swans Academy program on offer.