The second-to-fourth-year players returned to the track on Monday for day one of pre-season training.
Wet and humid conditions greeted the young players as they got a head start on their senior teammates, who are due back in a fortnight's time.
The playing group, around 20-strong, hit the ground running at Weigall Fields in Darlinghurst with timed sprints but were saved by blocks of skill work.
See below some of the best photos from Monday morning's session below.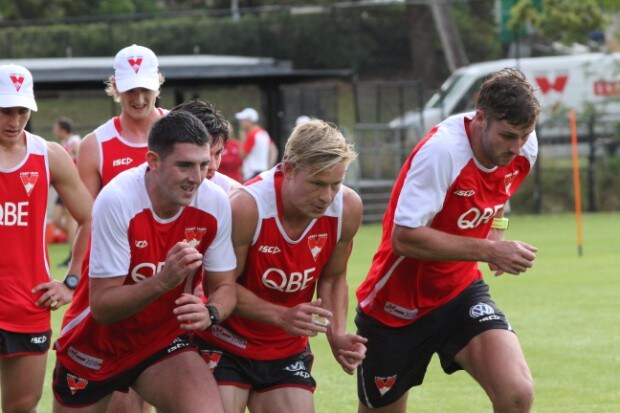 Underway for another pre-season campaign.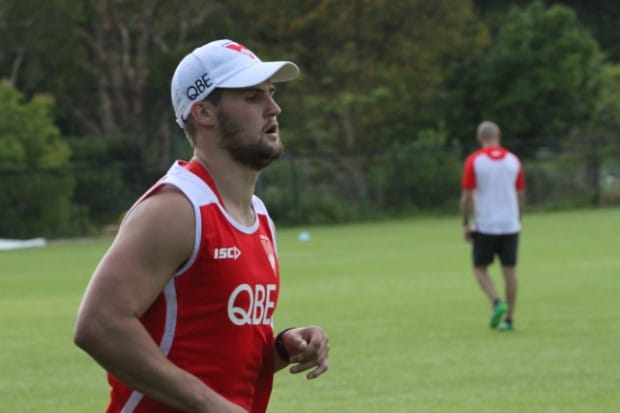 Nic Newman was one of the more senior Swans on hand during Monday's session.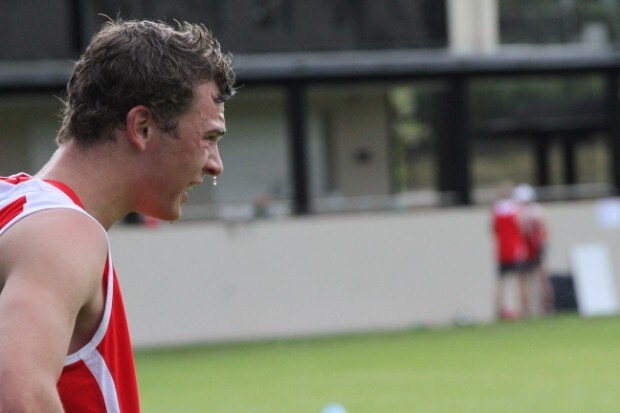 Will Hayward feels the pinch after a hard running session.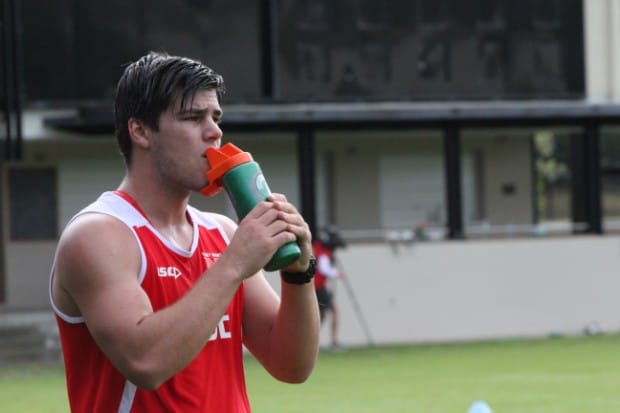 Lewis Melican takes the chance to hydrate.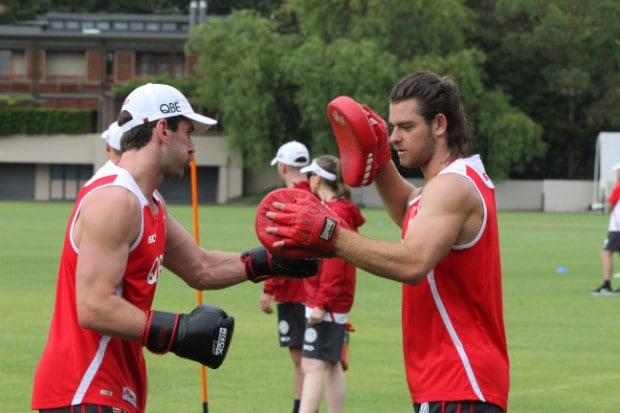 Robbie Fox and Jordan Foote take part in some boxing.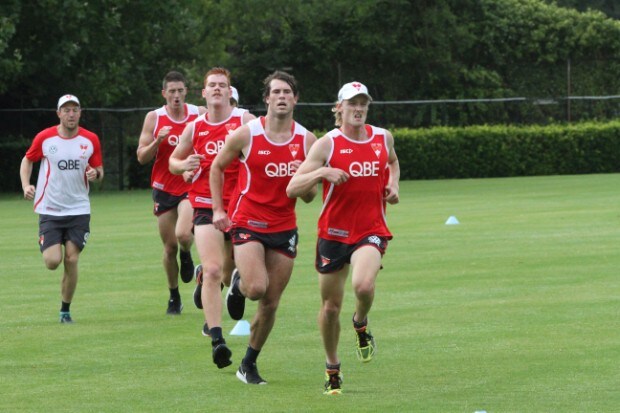 James Rose leads the pack during a running drill.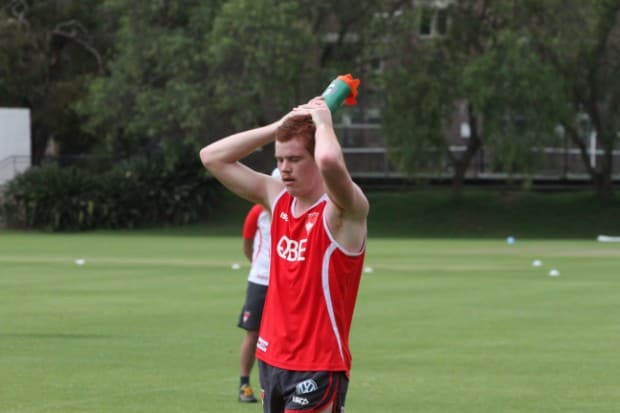 Toby Pink takes the chance to have a quick breather.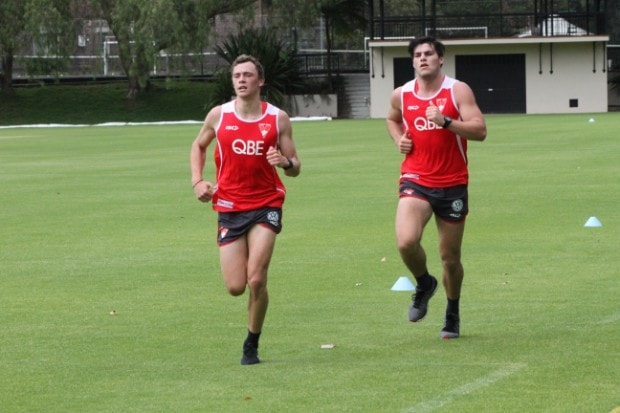 Hayward and Melican go again.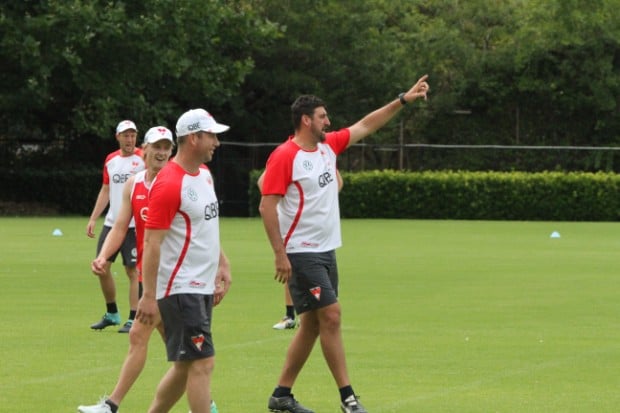 Some new faces in the coaching ranks.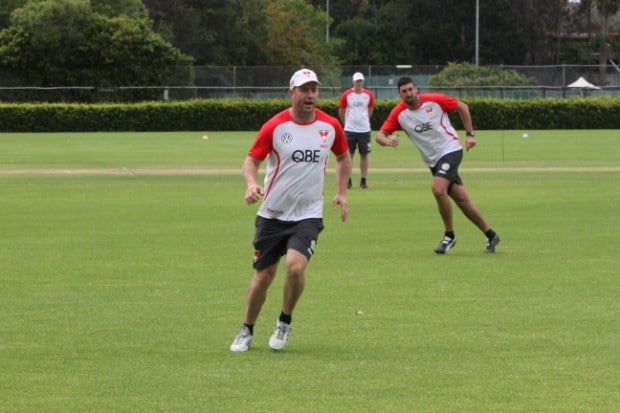 Stevie J directs traffic during a training drill.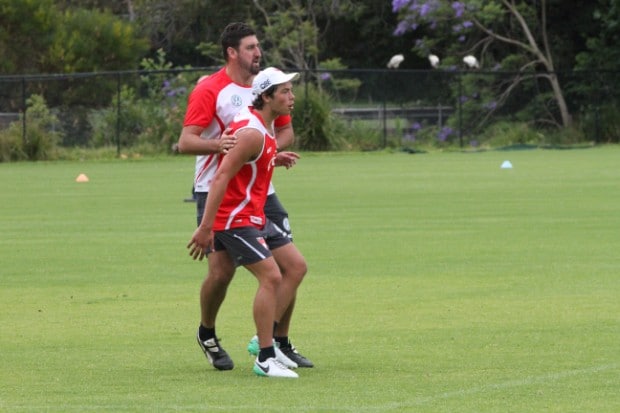 Oliver Florent gets into a contest with new assistant coach Dean Cox.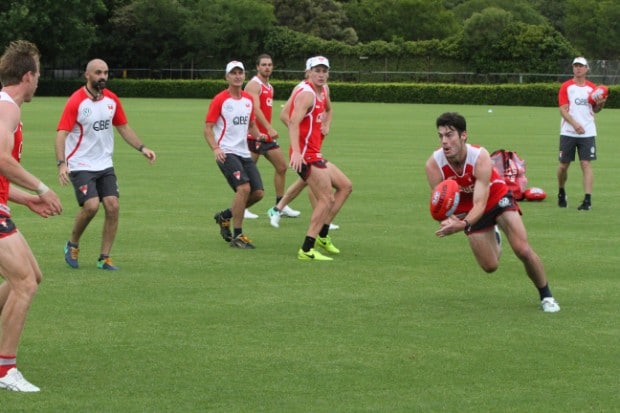 George Hewett gets a handball away.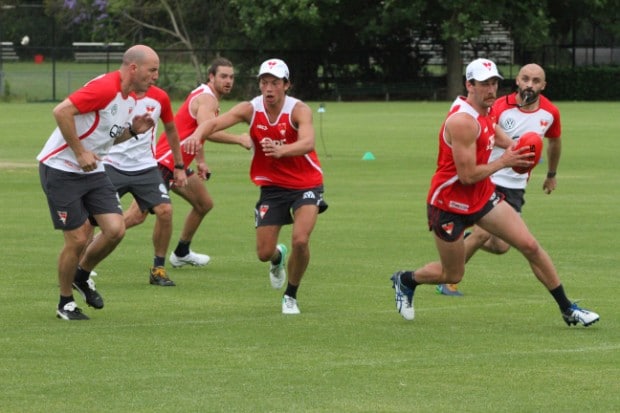 Robbie Fox gathers the ball with momentum.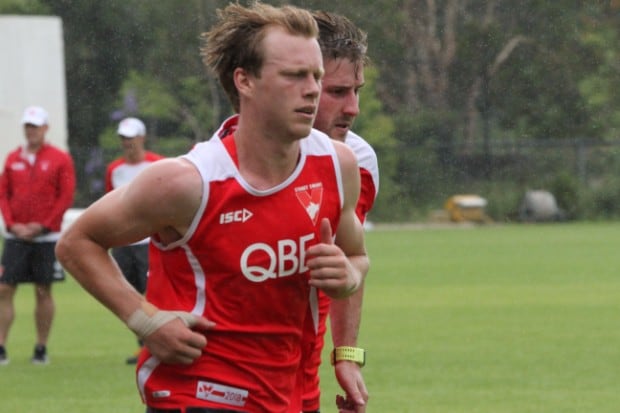 Millsy was looking strong in his return to the track.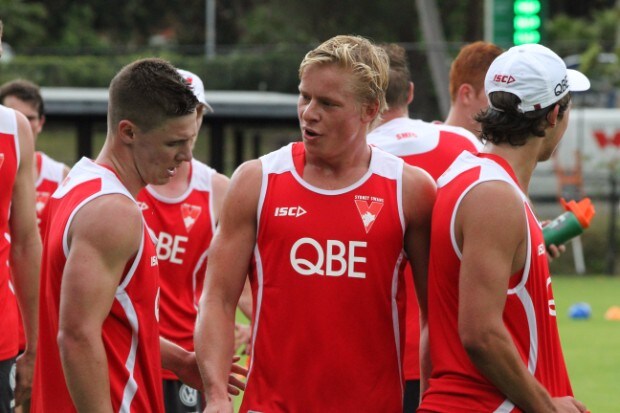 Heeney encourages his teammates after a tough session.