Our first-to-fourth year players hit the track on Monday, taking full advantage of practising some wet-weather footy after the heavens opened for their morning session.
Our new draftees were put through their paces with some fitness work with James Rose getting some extra kilometres into his legs, doing a variation of the yo-yo test in the wet conditions.
Check out some the best images taken from the session below.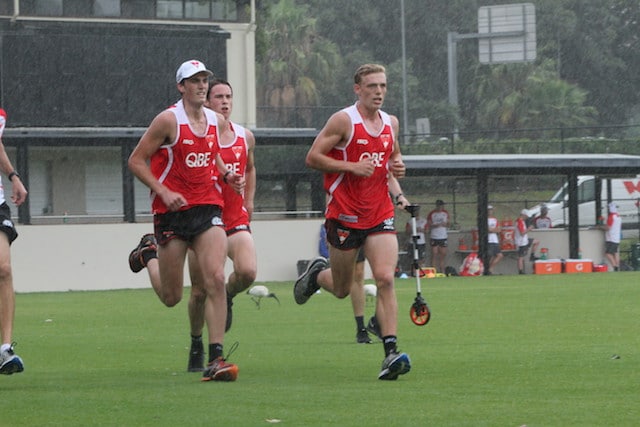 New faces (from left) Tom McCartin, Matt Ling and Jake Brown pushed their limits around Weigall Oval.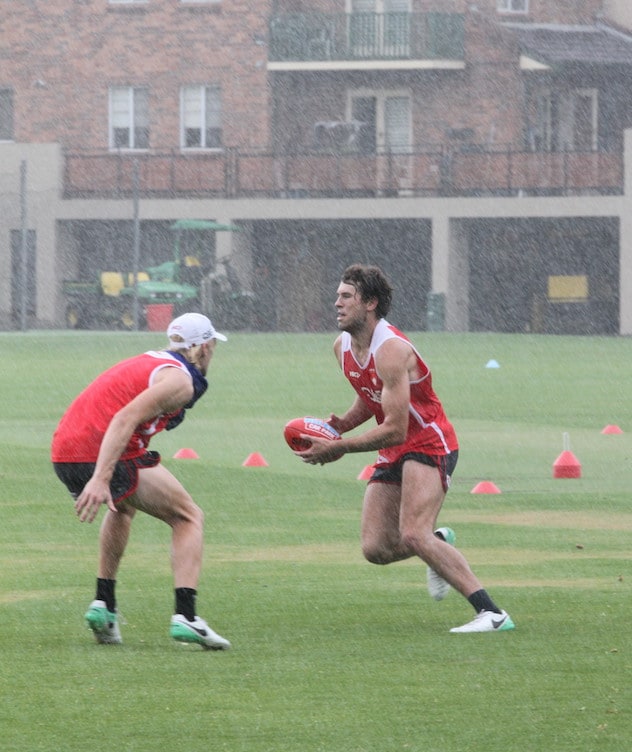 Jack Maibaum tries to evade James Rose in a drill as the rain comes down.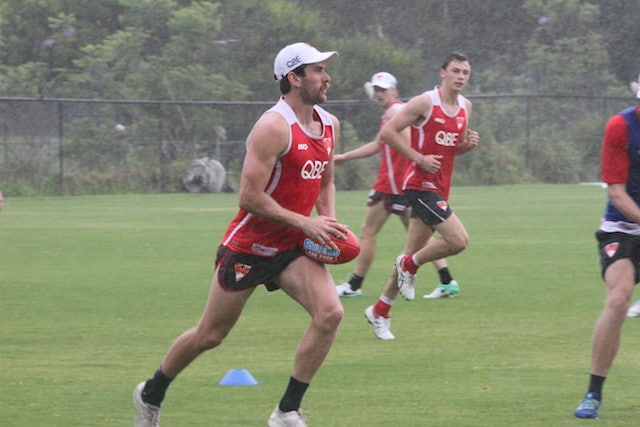 Robbie Fox strides forward.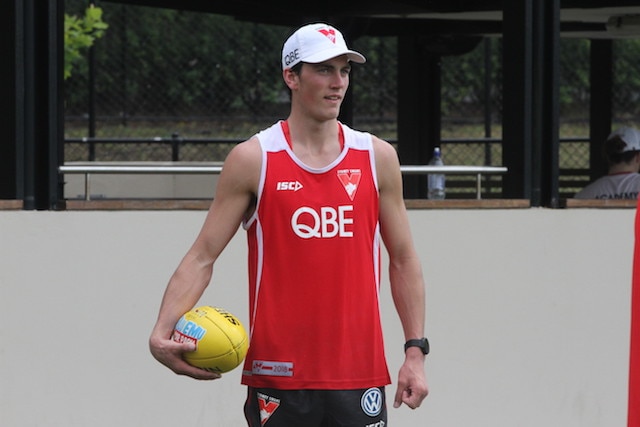 Pick 33 in the National Draft, Tom McCartin, takes in his new surroundings.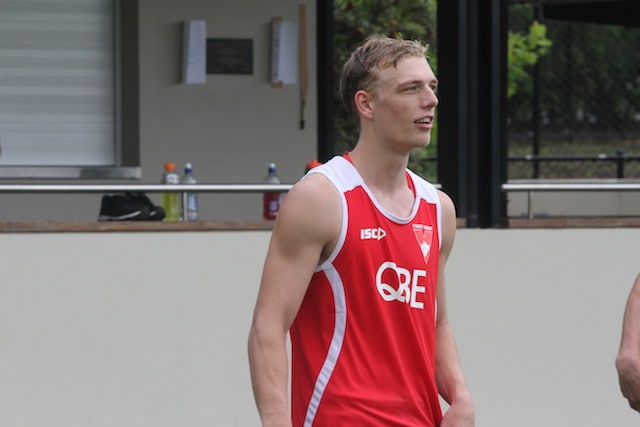 Sydney Swans Academy product Jake Brown.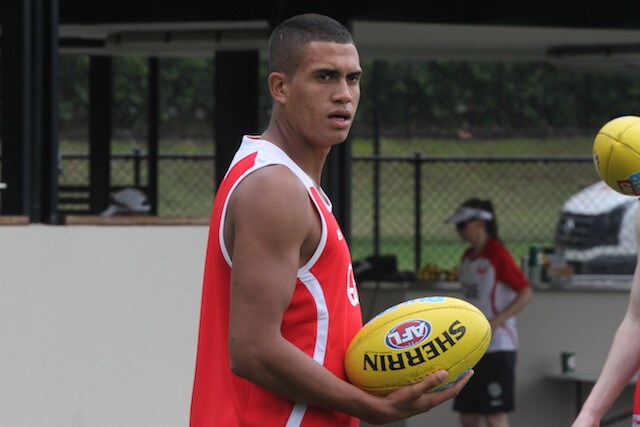 Another Sydney Swans Academy product, James Bell, looks on.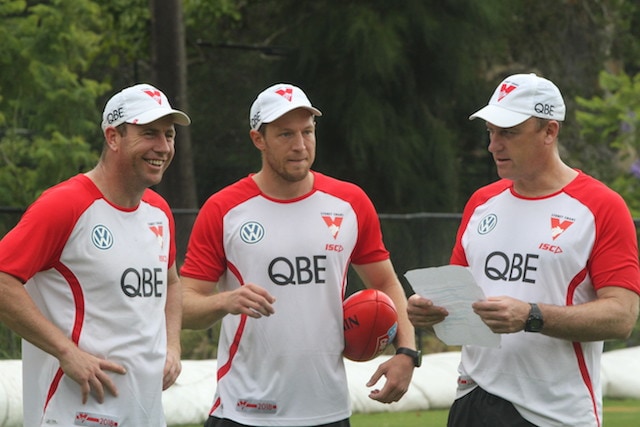 Coaches Steve Johnson, Jeremy Laidler and John Longmire plan the next session.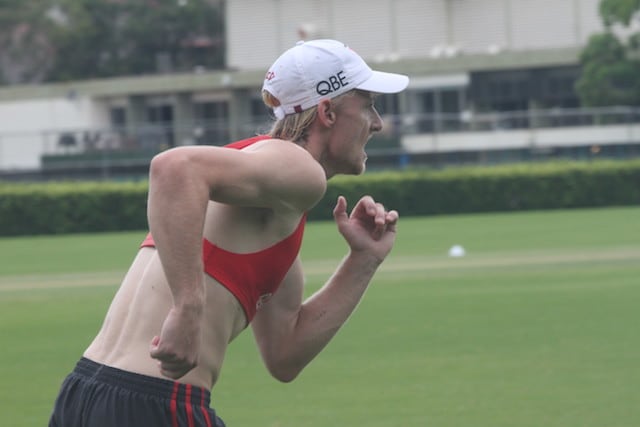 James Rose running hard.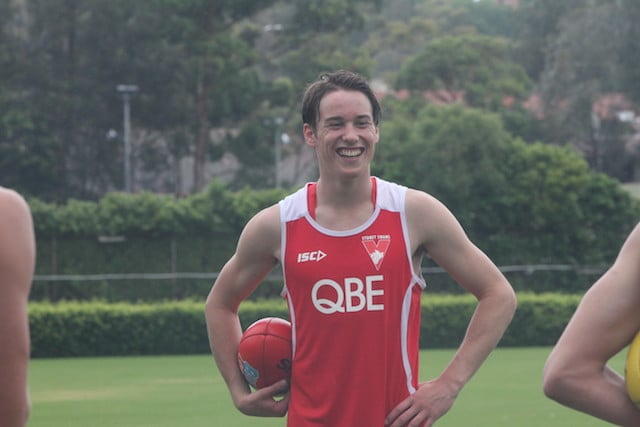 Our first selection in the 2017 National Draft, Matt Ling, was all smiles.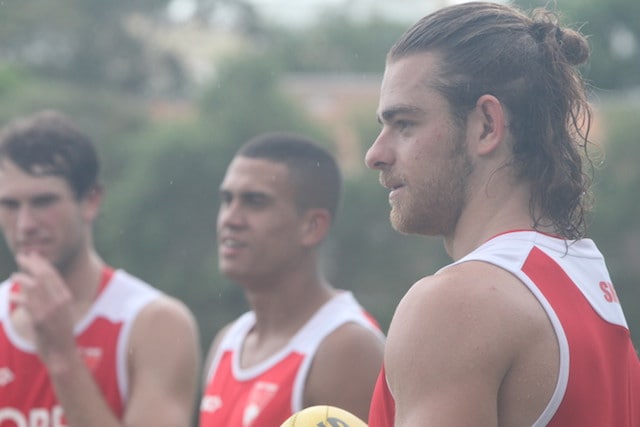 Jordan Foote listens on during a handball game.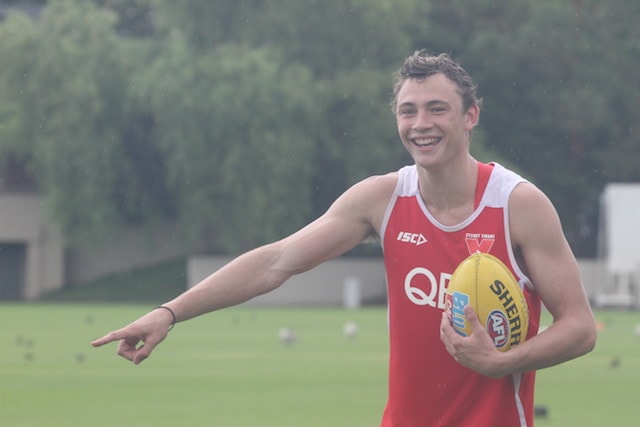 Will Hayward enjoying training.