The Sydney Swans have added to their exciting crop of young talent, recruiting three new players at Friday night's AFL Draft in Sydney.

With the Swans' first selection, No. 14 overall, the Club swopped on left-footed rebounding defender Matthew Ling from the Geelong Falcons.

The 18-year-old, measuring 183cm tall and weighing 75kg, is lightning quick who has great vision and clean hands.

Joining Ling in Sydney will be school mate and Falcons teammate, Tom McCartin (pick 33), who is an exciting key position prospect.

The younger brother of St Kilda's former No. 1 draft pick, Paddy McCartin, is a strong-marking, mobile forward who impressed at the recent AFL Combine.

With Sydney's final pick in the Draft, No. 53, they selected Ryley Stoddart from the Eastern Ranges.

Stoddart is a poised medium defender with good pace, who's clean and a neat ball user on his preferred left boot.

Sydney Swans Manager – List Strategy and Recruiting, Kinnear Beatson, says he's rapt with the new recruits.

"You come in with a plan of what you want to execute at the Draft and we were able to do that so automatically you're happy," Beatson said.

"Both Matthew and Ryley will bring some run, they're both left-footers, they've got good pace and they carry the ball.

"Tom is a developing young forward who's in Year 11 at St Joseph's College in Geelong. We just love the presence that he plays with. He takes front position, he fights hard for the ball, provides a good option up forward, he's got a big tank and runs big distances as a centre-half-forward. As such a young guy, we just really like the way he plays and his hardness."

The Swans also finalised their rookie upgrades, with Lewis Melican and Colin O'Riordan joining the senior list for season 2018.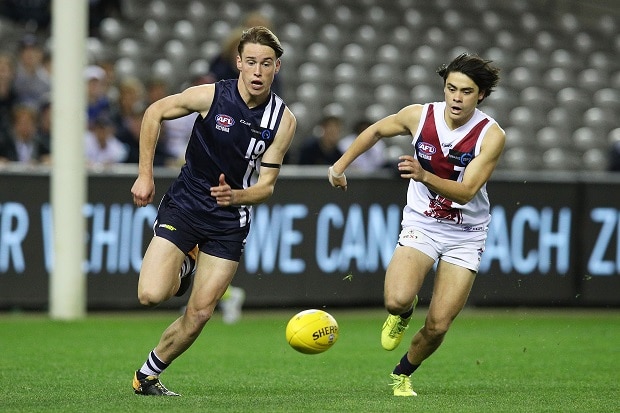 Matthew Ling (left) chases after the footy during the U18 National Championships.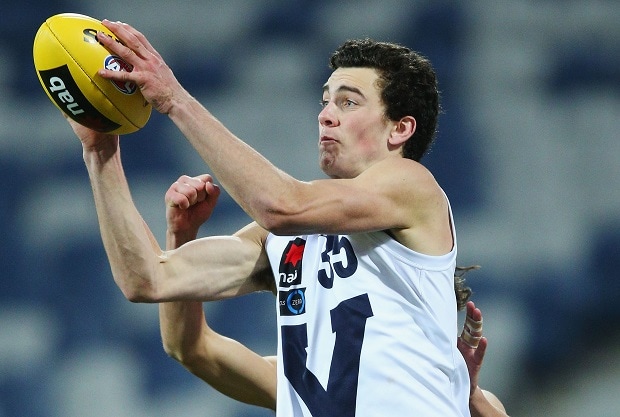 Tom McCartin takes a strong grab for Vic Country in the U18 National Championships.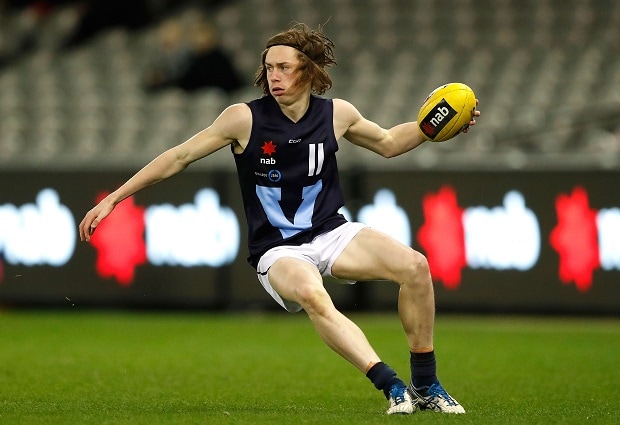 Ryley Stoddart playing for Vic Metro in the U18 National Championships.
We have passed on all remaining selections.

A recap of our picks:
14 - Matthew Ling
33 - Tom McCartin
53- Ryley Stoddart

We can't wait to have you at the Club boys! #ProudlySydney

— Sydney Swans (@sydneyswans) November 24, 2017