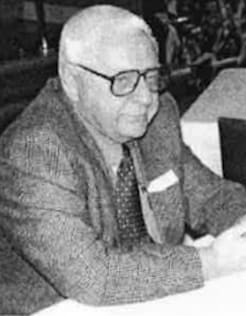 The Sydney Swans acknowledge the passing of AFL historian Kevin Taylor, who died peacefully on Monday after a three-year battle with illness. He was 83.
Taylor, a passionate Sydney Swans supporter, provided in depth game, club and player statistics that, for a great many years, were the benchmark of the VFL/AFL.
Born in the Melbourne suburb of Richmond in 1934, his lifelong love affair with footy began watching the Tigers play at Punt Road Oval.
He moved to Sydney in the late 1970s and joined North Shore FC's committee, then later worked with the league as assistant secretary. His real love, however, was as Football Record editor.
In 1978, Taylor hosted the Australian Football World, a local football panel on Channel 7 shown at halftime in the VFL match of the day.
Following the arrival of the Swans in Sydney he began reporting live from Swans games on local radio and wrote a regular newspaper column on the game in the Harbour City.
In 1984, Taylor began recording football stats with his pencil, notebook and astute observations. It grew into Footystats, the most thorough statistical analysis of the game at the time.
A lifetime servant of the game, Taylor continued his Footystats as well as being an influential figure in writing about the history of AFL. In 1997, he published The Sydney Swans Complete History, 1874-1996.
A life member of AFL Sydney, Taylor's work was recognised with the Australian Sports Medal in 2000 for his services to Australian Football.
The Club's thoughts are with Taylor's partner Rob Gibson and their family.