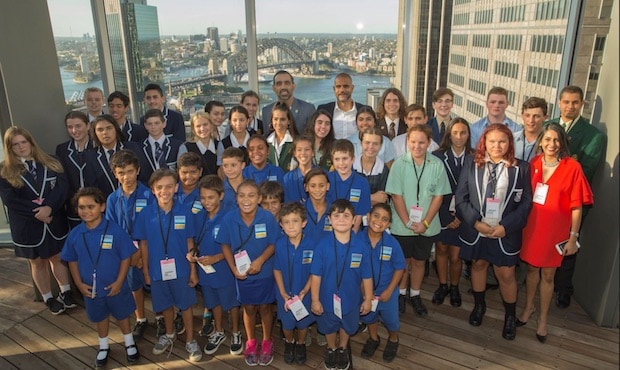 More than 300 guests turned out on February 8 to welcome the GO Foundation's official 2018 launch.
Co-hosted by GO partners Bloomberg and KPMG, with Triple J newsreader Brooke Boney as MC, the event marked the launch of the GO Ecosystem – a collaborative network of corporate partners, educational partners and other organisations, all working together to support Indigenous students.
The GO Foundation was established by Swans greats Adam Goodes and Michael O'Loughlin to empower Indigenous youth through education.
In 2018, the GO Foundation has awarded a total of 65 scholarships including Public School Scholarships to La Perouse Public School, Matraville Sports High and nine other public schools.
The students were in attendance at the event, where they were able to hear first-hand from others who have graduated with support from GO.
The GO Foundation would like to thank their very generous partners, including the Sydney Swans who are a founding partner, for their ongoing support and commitment.
For more information on the GO Foundation and for photos and video of the launch, visit: https://www.gofoundation.org.au/