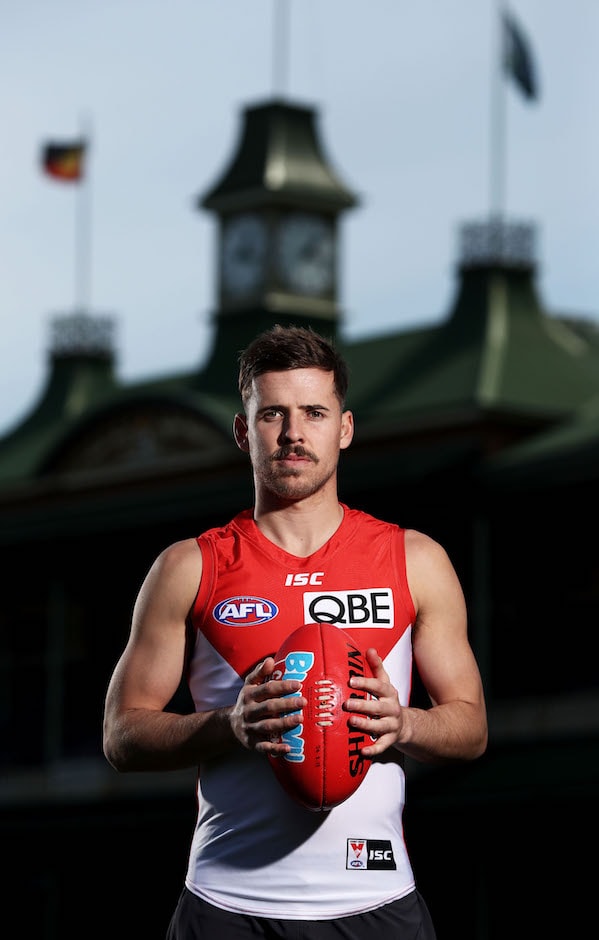 Sydney Swans defender Jake Lloyd hopes to use his 2018 Bob Skilton Medal win as a launch pad for his 2019 campaign.
The 25-year-old has just completed his first week of pre-season training and, after edging Luke Parker and Lance Franklin for his first Club Champion award, is aiming to continue to reach soaring heights.
"I feel like I'm really taking a lot of momentum into the 2019 campaign," Lloyd told SwansTV.
"Winning the Bob Skilton Medal made for a very special moment for me and my family and it gives me a lot of confidence going into the coming year. Now the challenge is there to do it again in 2019, so I'm looking forward to the season ahead."
Lloyd, Josh Kennedy, Kieren Jack and the remainder of Sydney's more experienced players this week joined the first- to fifth-year Swans, who got a two-week head-start, for pre-season training.
Lloyd signed with the Swans as a rookie ahead of Sydney's 2013 campaign and has this week dusted off his boots for his seventh pre-season.
Not only did the North Ballarat product claim the Bob Skilton Medal in 2018, he became the youngest Swan in history to reach 100 senior games and was selected for the 40-man All Australian squad.
Although Lloyd is still recovering from post-season surgery, he says his opening week of pre-season training went to plan.
"For me it's been a bit different," Lloyd said.
"It's been a lot of off-legs stuff for me so far this off- and pre-season because I'm coming off surgery at the end of the season. But I got out on the track today for five minutes of running, which was good.
"And the boys are training really well from what I've heard, which is great."
The Swans have welcomed on board a host of new faces for season 2019, with Jackson Thurlow, Ryan Clarke and Dan Menzel signing during the trade period, before seven draftees last week donned the red and white.
Nick Blakey, James Rowbottom, Justin McInerney and Zac Foot signed at the National Draft, before Durak Tucker, Harry Reynolds and Sam Wicks inked deals as rookies.
Lloyd, who has clear memories of his early days as a Swan, says those recruited at the trade period and Draft have already made an impact on the club.
"A couple of players from other clubs have come in and had their opinion about us as a group," Lloyd said.
"It's great to hear what they think of us as a group and then for them to join us.
"As for the young kids, it's a bit of a whirlwind for them coming straight into the system. I remember when I was drafted seeing Lance Franklin sitting at his locker, which was pretty daunting at times.
"But for them to come in and buy in straight away and to get to know them personally – it's been really good. They look like a great young group of guys and I'm really looking forward to getting on the track with them."