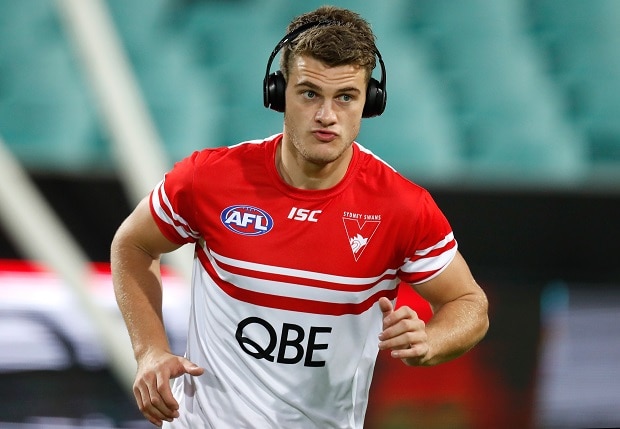 Tom Papley gets in the zone pre-match.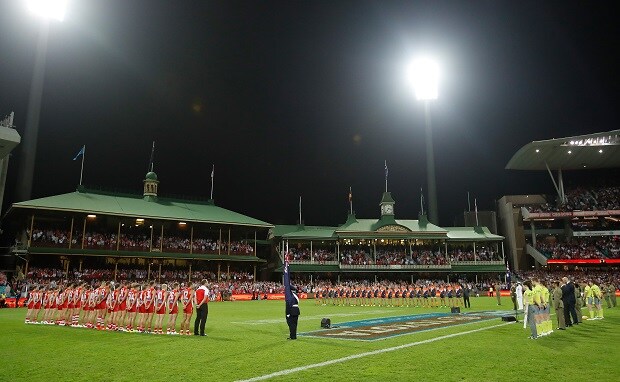 The crowd pays respects during the ANZAC Observance ceremony.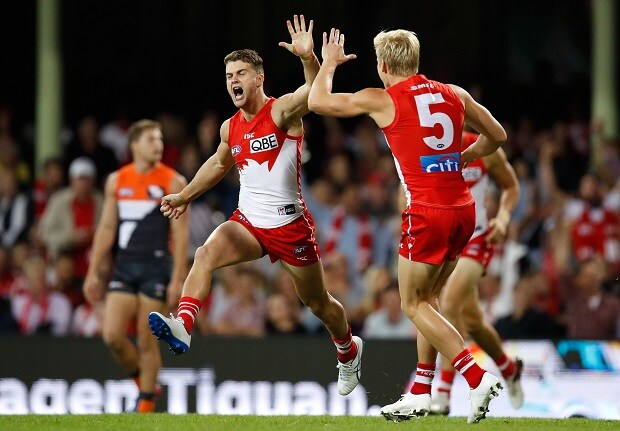 It was a fast start and that had Paps excited!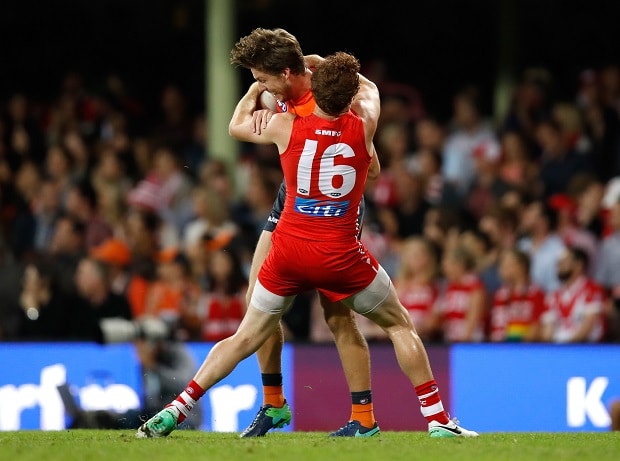 Gary Rohan lays a strong tackle on his Giants opponent.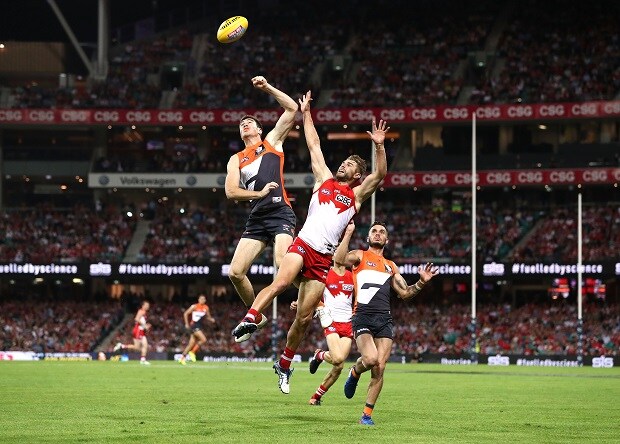 Harry Marsh flies high with Jeremy Cameron in a marking contest.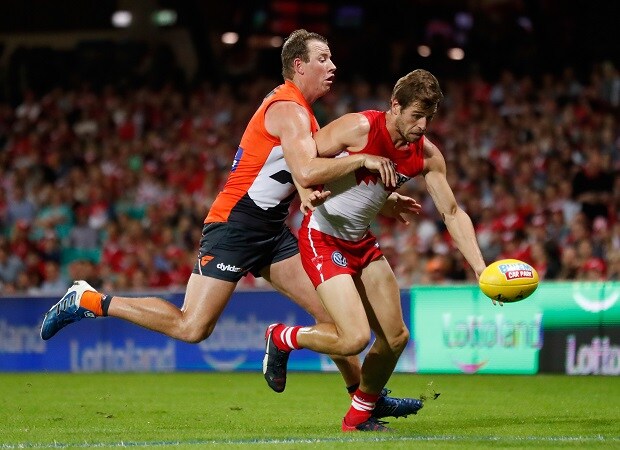 Nick Smith goes head to head with Stevie Johnson.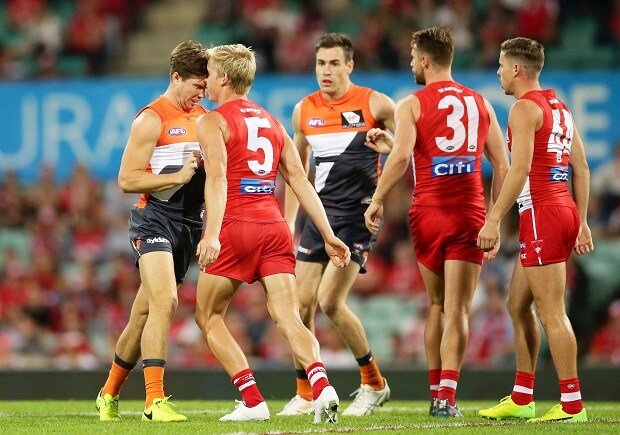 Toby Greene and Isaac Heeney go head to head on the SCG.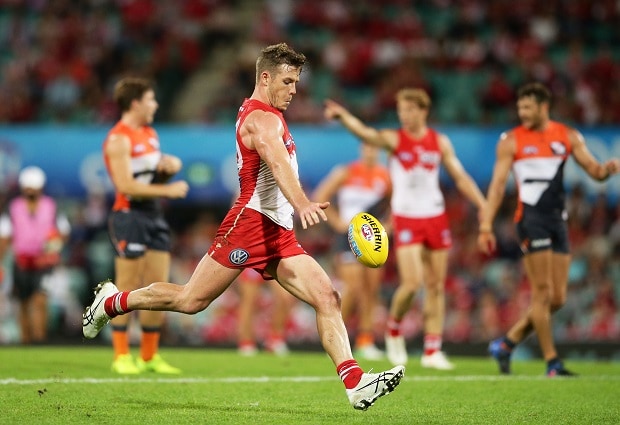 Luke Parker gets the kick away as he runs inside 50.

George Hewett runs away from his opponent to evade the tackle.

Josh Kennedy gets the handball away out of the pack.

A wounded Reg.

Josh Kennedy in the hands of the doctors after coping a knock.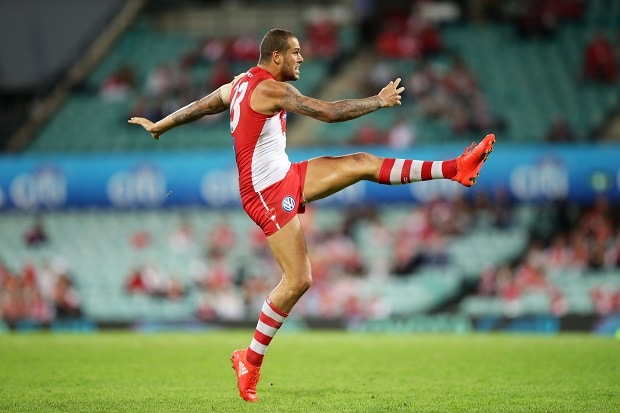 Lance Franklin kicks his 800th career goal.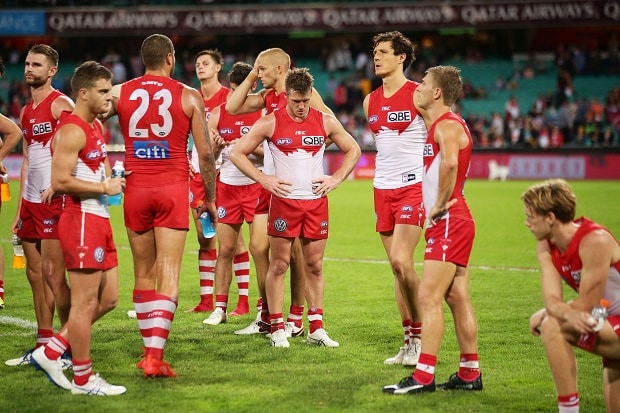 A dejected side after Saturday night's loss.