Sydney Swans member Evan Cameron can think of few better ways to round out the season than what's in store for Saturday.
Not only will Cameron, his partner Rechelle Parker and newborn Jet be at the SCG for Lance Franklin's 300th AFL match and the swansongs of club greats Jarrad McVeigh and Kieren Jack, they will form part of the guard of honour thanks to the annual Pride Game.
"It will be very special," Cameron said.
"I'll be there with Rechelle and we're going to tuck little Jet under the coat pocket. To have the three of us there in our rainbow scarves out on the ground with my family in the stands – that will be very special for us."
Cameron's partner is a long-time member of the Rainbow Swans, the club's official supporter group of the LGBTI community, and Cameron jumped on board when the pair began dating just over two years ago.
Cameron, who's sister is a lesbian, praised the Swans for their commitment to the LGBTI community.
"The Swans have a reputation of including everyone and the Rainbow Swans are a big part of that," Cameron said.
"The fact the club marches at the Mardi Gras and does a lot of other things like that makes me proud to be a fan of the Swans. The Rainbow Swans do a fantastic job of making sure everyone at the club is included, and because of them anyone can feel comfortable."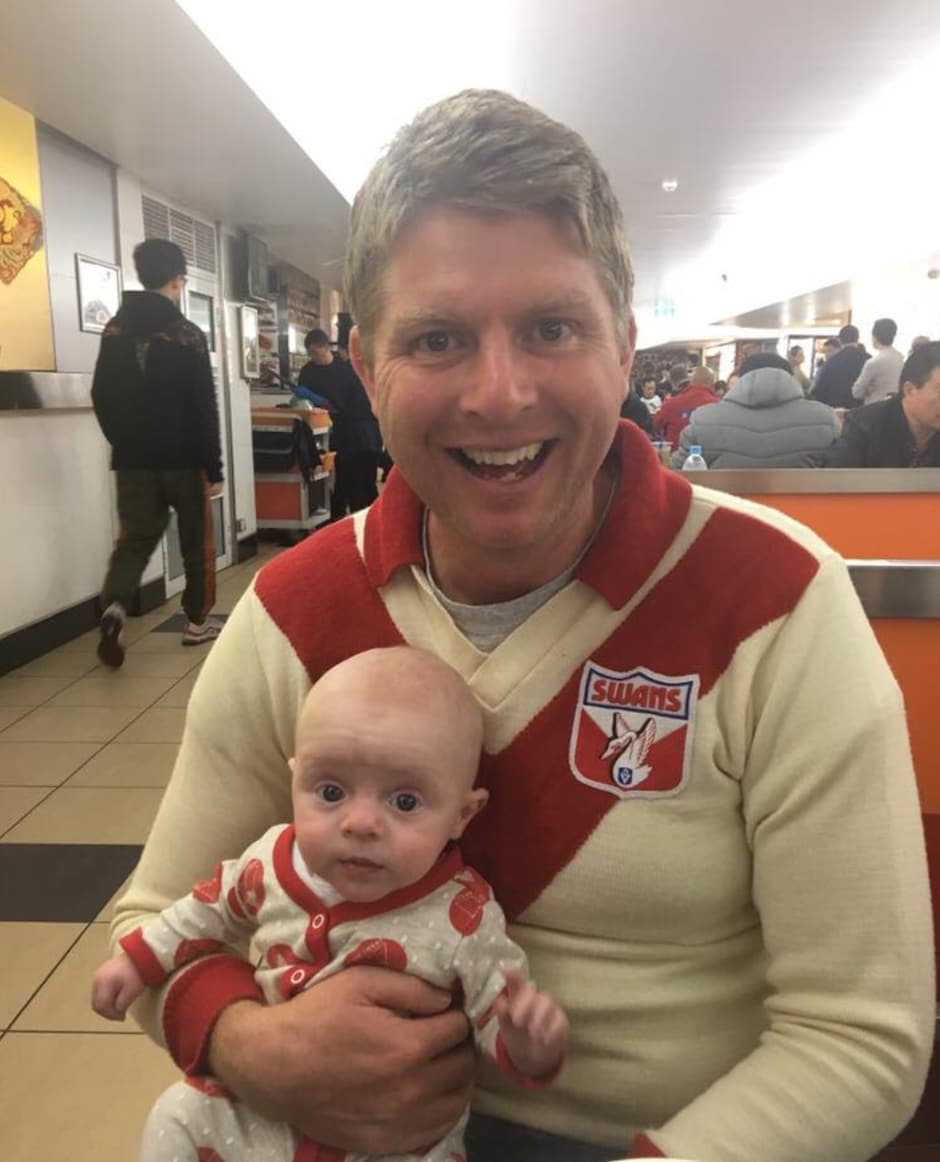 Evan Cameron and his son Jet.