The North Coast Academy squad came together at Coffs Coast Sport and Leisure Park for a rare all-in training session on Monday.
Taking the session were three special guests - Isaac Heeney, Jordan Foote and Brandon Jack.
As teammates had their hands full at the Super Clinic across the car park at Coffs International Stadium, the trio swapped their boots for the clipboard to run the special hour-long session which involved guiding players through a series of drills.
Not only did they take turns in running the drills but the players each gave feedback on what the group did well and where they could improve.
Each and every participant gave their undivided attention.
North Coast Academy Manager Tony Saunders said the group, ranging from the under 11 to under 16 level, soaked up the opportunity to learn from three not only up-and-coming players at the Sydney Swans but former members of the Academy.
"It was great to have Sydney Swans players give up their time to coach the session," he said.
"Our players were thrilled to be mentored by members of the senior list, who all came through the Academy player pathway.

"The senior players are role models to our Academy players who certainly made the most of theior opportunity at today's session."
It was a rare sight to see all three of the North Coast Academy's regions - Coffs Harbour, Port Macquarie and Grafton - together at the same venue. Due to the distances between each region, members train in smaller groups and receive specialised training that targets individual development.
Some travelled nearly two hours especially for the session.
Development coach Nick Davis also joined in the fun.
Jordan Foote takes his group for a kicking drill.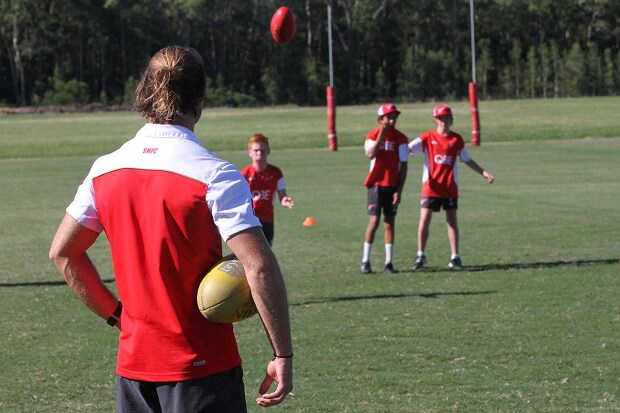 Eyes on the footy.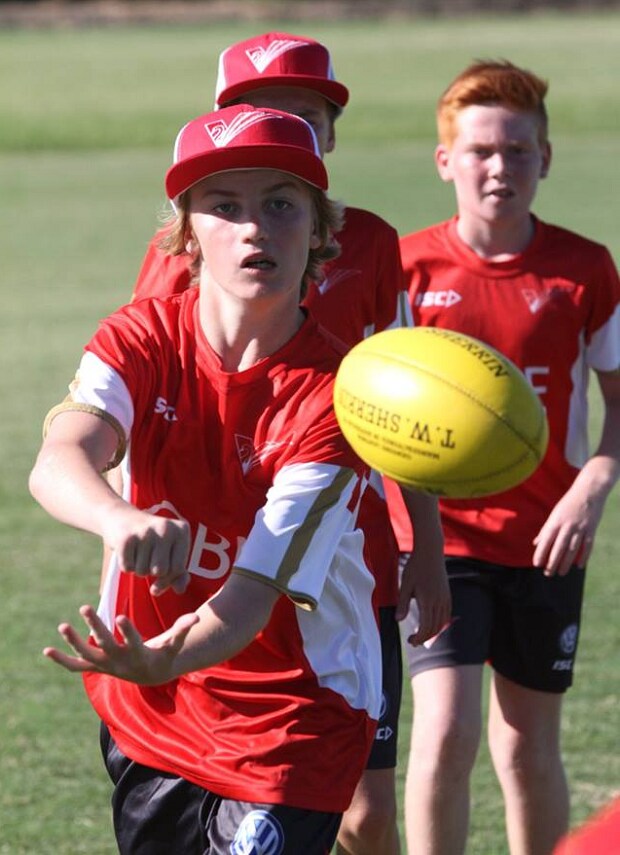 Brandon Jack takes an interesting approach in his drill.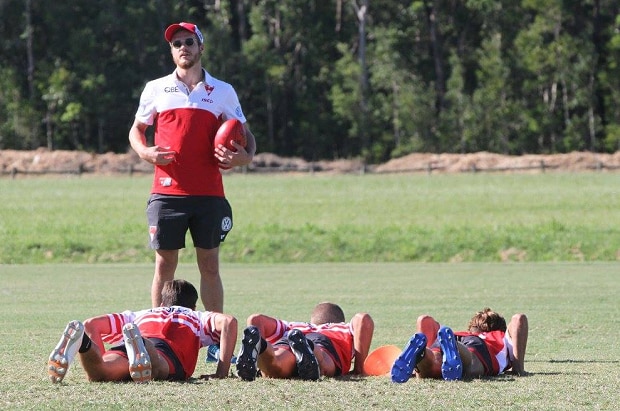 The rolling hills around Coffs Harbour provided the perfect backdrop to Monday's session.