Ice hockey's greatest ever player Wayne Gretzky was welcomed into the Sydney Swans family on Friday.
In his first ever visit to Australia, Gretzky was given a tour of the SCG and enjoyed a kick-to-kick on the hallowed turf before hosting a special Q&A with players, coaches and staff.
So used to gliding around on the ice, the four-time Stanley Cup winner took a some time to find his feet on the footy field but eventually warmed to the oval shaped ball and the skills required to master Australian Rules Football.
"I think I'm getting the hang of this," he said after attempting some handballs and drop punts.
Jarrad McVeigh, Gary Rohan and Nic Newman were the lucky few to spend some extra time with the man known as "The Great One".
After the kick-to-kick, the trio led Gretzky to the Paddington End for a few shots at goal. It took a few goes but one finally sailed through the big sticks, much to the Hockey Hall of Famer's elation.
During the Q&A, Gretzky spoke openly about leadership and what it takes to perform at the top level with everyone in the room hanging off every word.
Retired premiership star Mike Pyke couldn't pass up the opportunity to meet his sporting idol. The retired ruckman popped in to help co-host the session before interviewing the sport star for SwansTV.
Gretzky is in Sydney to help promote Saturday's Ice Hockey Classic between USA and Canada at Qudos Bank Arena.
The 55-year-old played 20 seasons in the National Hockey League (NHL) for four teams - Edmonton Oilers, Los Angeles Kings, St Louis Blues and New York Rangers.
He broke the record for the most goals and most assists in NHL history, a record that still stands, before retiring in 1999.
Check out the best snaps from Gretzky's visit below.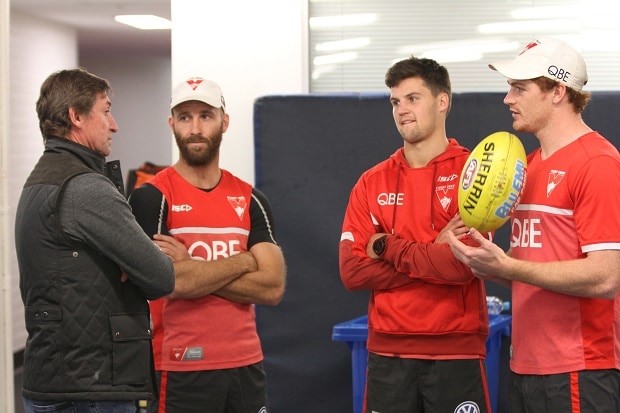 Jarrad McVeigh, Nic Newman and Gary Rohan give Gretzky a tour of the SCG.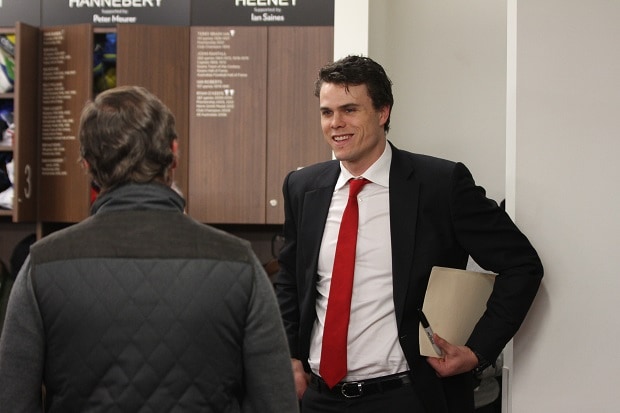 Mike Pyke was extremely giddy after meeting his sporting idol.
Gary Rohan introduces Gretzky to the drop punt.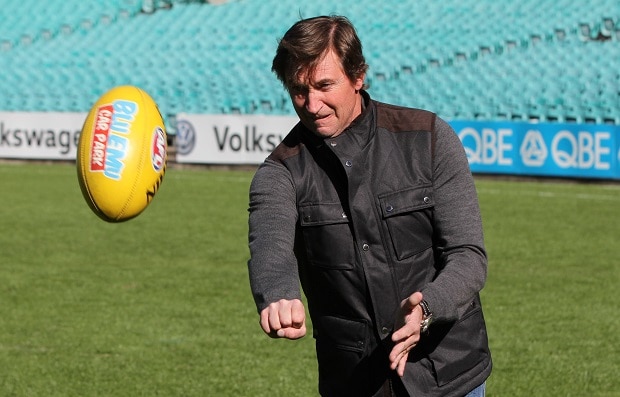 Then it was on to handballing.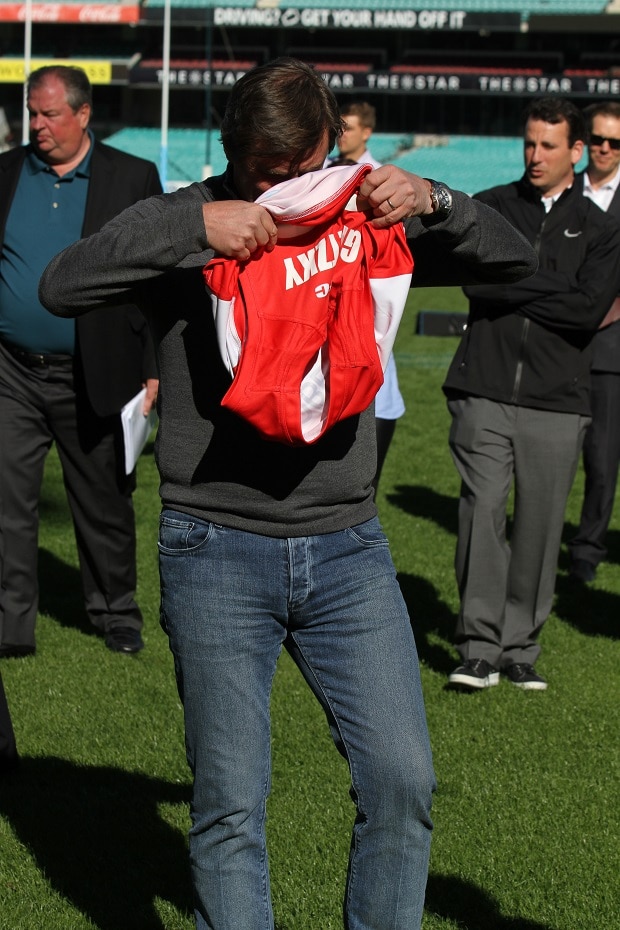 A gift on behalf of the Sydney Swans.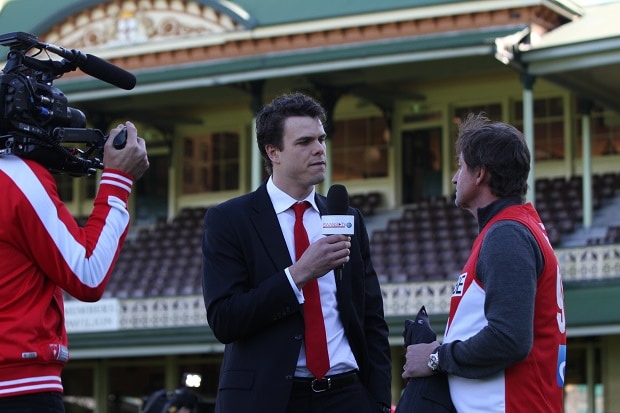 Pykey was a guest interviewer for SwansTV (video coming soon!).
Macca and Gretzky pose for the cameras.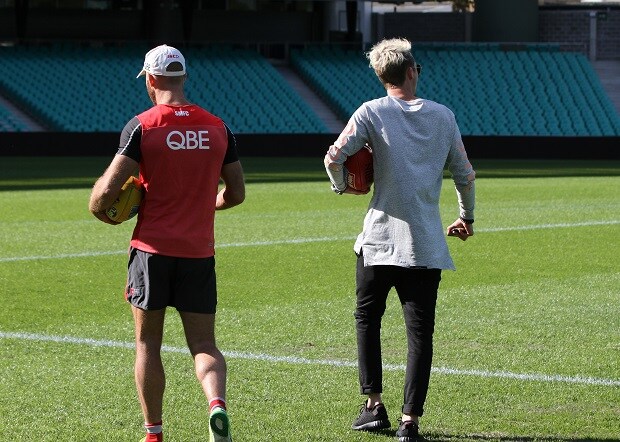 Ty Gretzky, Wayne's son, takes in his surroundings.
The playing group was all ears during the Q&A.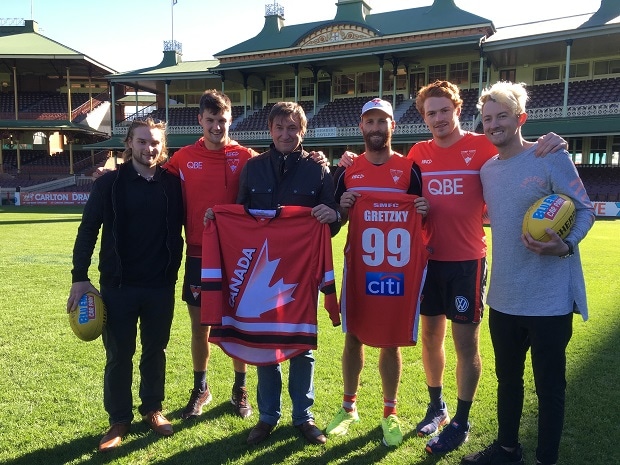 Nathan Walker, the first Australian to be drafted in the NHL, joins in on the photo opp.