South Melbourne – now known as the Swans due to an unprecedented influx of West Australian players – again made the finals between 1932 and 1936, playing in four successive Grand Finals from 1933 to 1936, but capturing only one flag – the Premiership of 1933—defeating Richmond in the season decider.
The Grand Final of 1945, together with the first Semi Final in 1970 and Elimination Final of 1977, were the only finals the Swans played during their remaining 45 years based at Albert Park. Of the 12 competing VFL clubs, the Swans finished in 8th place or better on only eight occasions over that 45-year period.
These statistics, however, mask the magnificent achievements of the players of that period. The leanest years of the Swans also produced nine Brownlow Medals. The record of 13 medals (by 11 players) is the greatest number achieved by any club in the history of VFL/AFL football.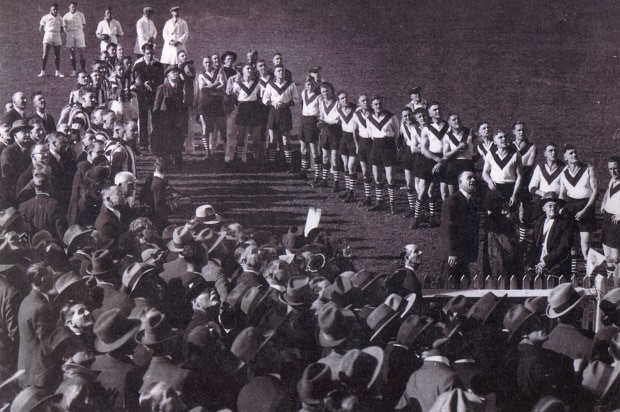 The 1933 premiership flag is unfurled at Lake Oval.