The Swans' initial success in Sydney was short lived, and the Club's tenuous hold on its new home was further complicated in 1985, when the VFL agreed to a deal that had significant and far-reaching ramifications for the Club.
On July 31, 1985, for what was thought to be $6.3 million, Dr Geoffrey Edelsten bought the Swans. However in reality, the deal was $2.9 million in cash, with funding and other payments spread over five years.
A period of relative on-field success followed, with an array of stars including Greg Williams, Merv Neagle, Bernard Toohey and Gerard Healy lured to Sydney to join the likes of Warwick Capper, the first player to kick a hundred goals in a season for the Club since Bob Pratt in 1935.
However, success on the field was not translated to financial security, membership or a sustainable structure. Edelsten resigned as chairman after less than twelve months. By the end of 1988, ownership passed to a group of investors led by John Gerahty, Mike Willesee and Basil Sellers.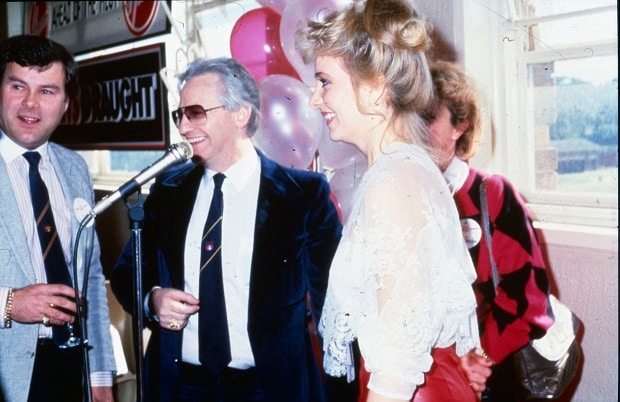 Dr Geoffrey Edelsten bought the Swans in 1985.